Singapore Furry Weekend with FurryLah and AFA 2015.
|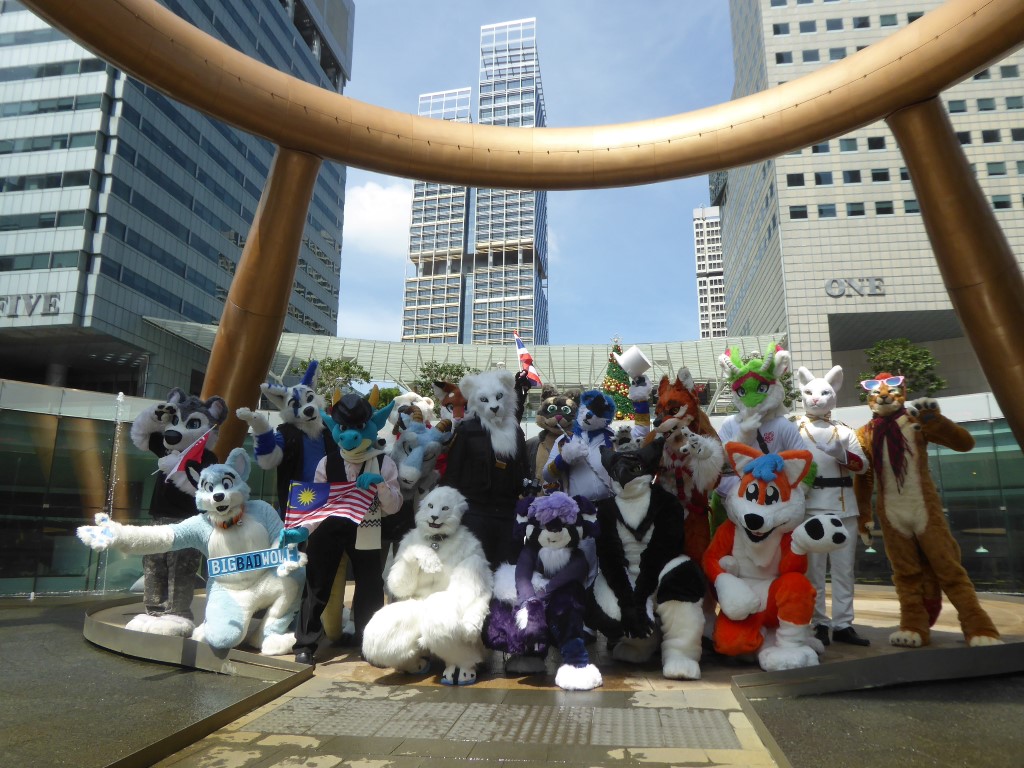 The Singapore fuzzies are back with their mall March extravaganza event at AFA again this year. Also known as Animal Fur Festival (AFA) this weekend is part of the Singapore Furry Weekend (SFW) with FurryLah on the Saturday 28th Nov, AFA on the following day, held concurrently with the Anime Festival Asia weekend at Suntec City convention center. The meet this year saw the gathering of the largest group of overseas furries arriving in Singapore for a furmeet event to date, with a record 30 fursuits with guests from Japan, Thailand, east and west Malaysia on top of our Singapore fuzzies, a cosmopolitan potpourri indeed!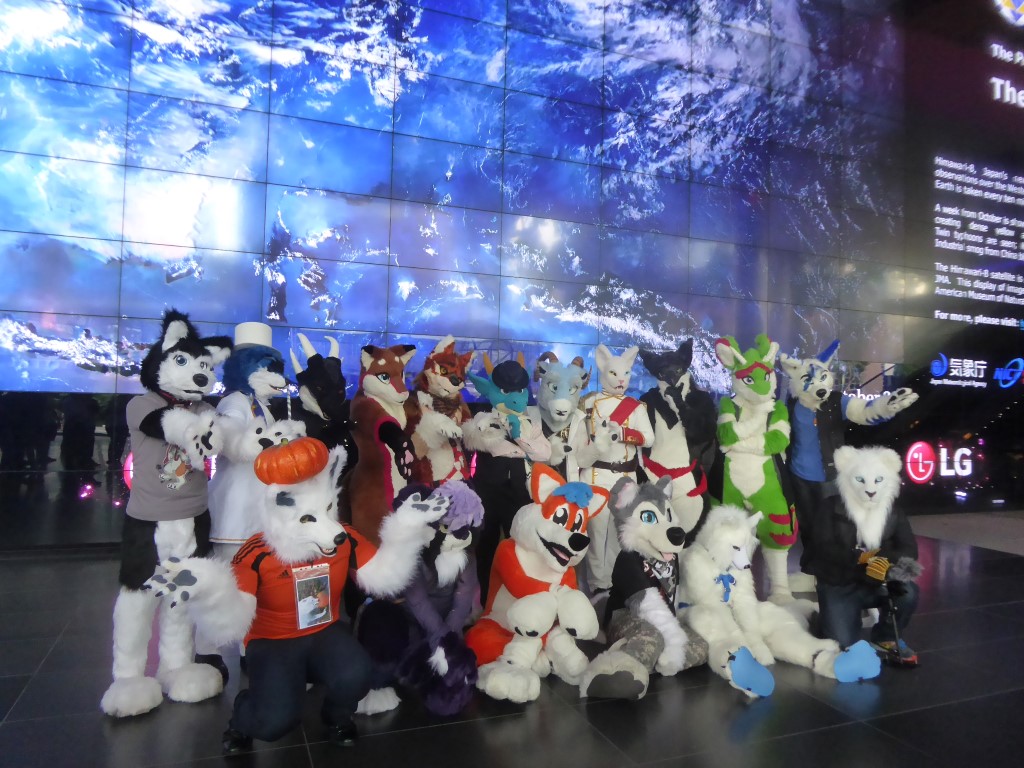 The fuzzies assembled for the mall march starting at Marina square circling Suntec city mall before gathering at the Anime Festival Asia convention center venue with the various cosplayers for photos. The suiters are a big hit with the public crowd there, with many new faces being introduced to the furry fandom. Besides breaking the fursuiter count record, the mall march this year also surpassed 90 minutes, fur suiting through various points of interests within the malls, such as Suntec main Fountain of wealth and Christmas decorations.
Word of Thanks:
Many thanks to Suntec mall security for having us and allowing us to use the fountain for our photo shoot, also to facilitate the crowd control and access into the Fountain of wealth. Many thanks to the various helpers and spotters in helping out with the meet route coordination and logistics. It would not had been possible without you.
AFA 2015 photo gallery: