Japan Meeting of Furries JMoF 2020
|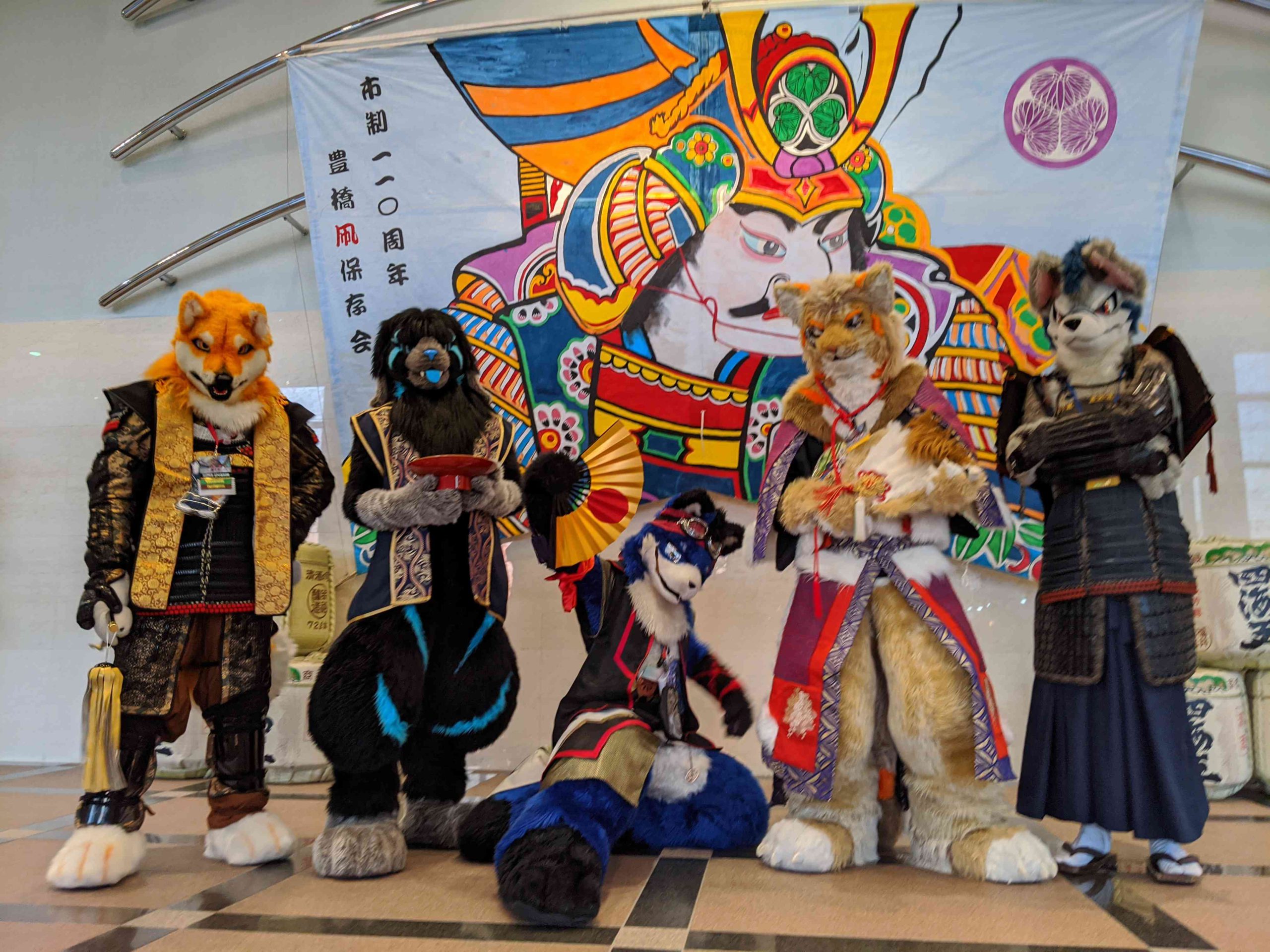 The Japan Meeting of Furries 2020, also known as JMoF 2020 is a Japanese Furry convention. There is something always special about Japanese furry conventions. They are full of culture style, great hosts and party animals by night. This year's convention is no different, even bigger than before. The weekend event was held at the Losir Hotel Japan in Toyohashi, it is the venue of the convention for the past 5 years at least since we first visited in 2016.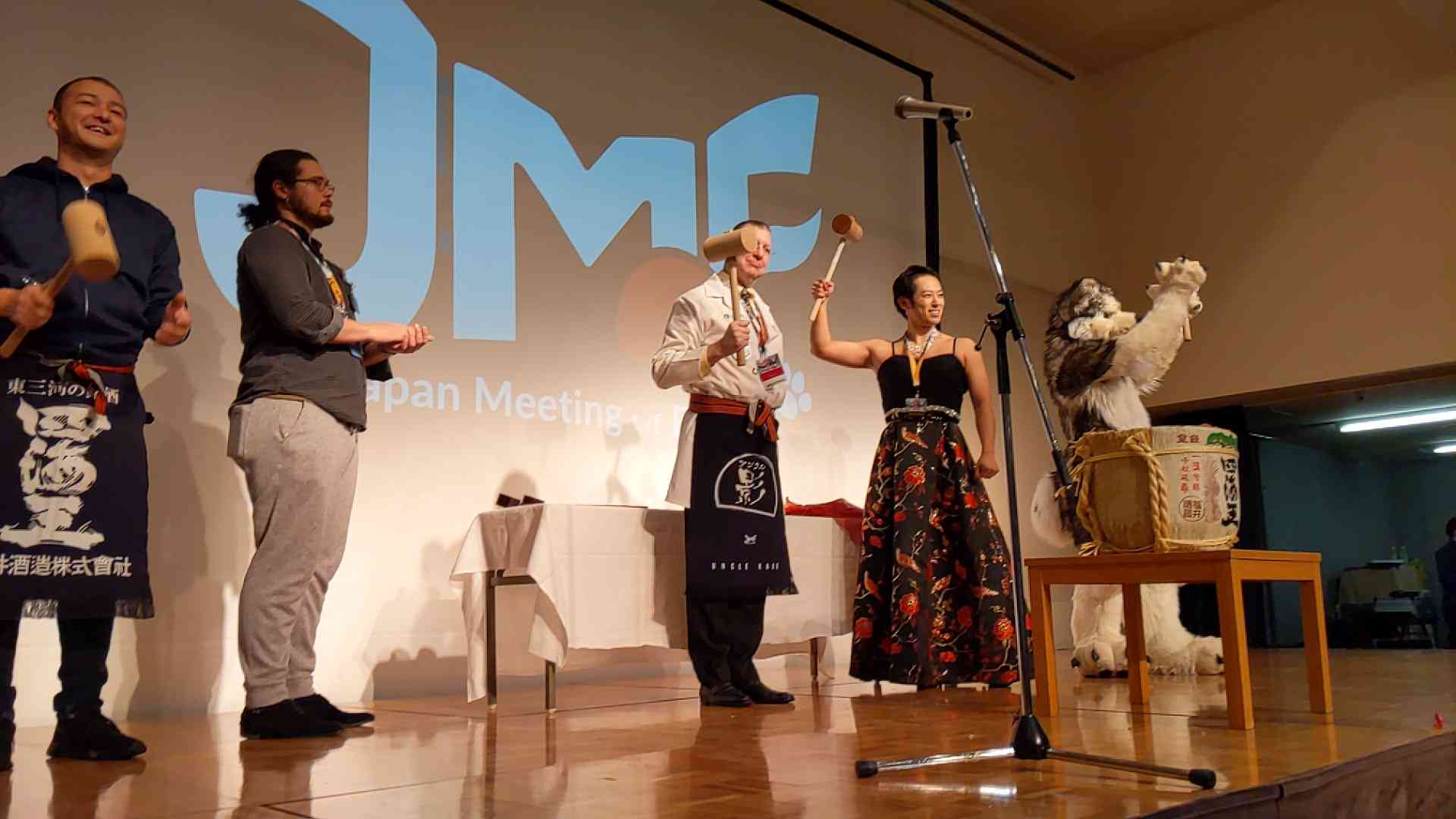 The convention is bigger than ever this year, with the convention theme "biters". It was inspired by sports and the energy drinks culture. Hence you see more folks going about with energy drinks. Not that it is an essential item to survive the convention for some!
Fursuit games and photos
We saw hearty moments like fursuit games and dances, especially the dance competition. Here, we see an international participants list duking it out on the dance floor. The panel is hosted by our resident dancer duo Wolves, Seki and Were.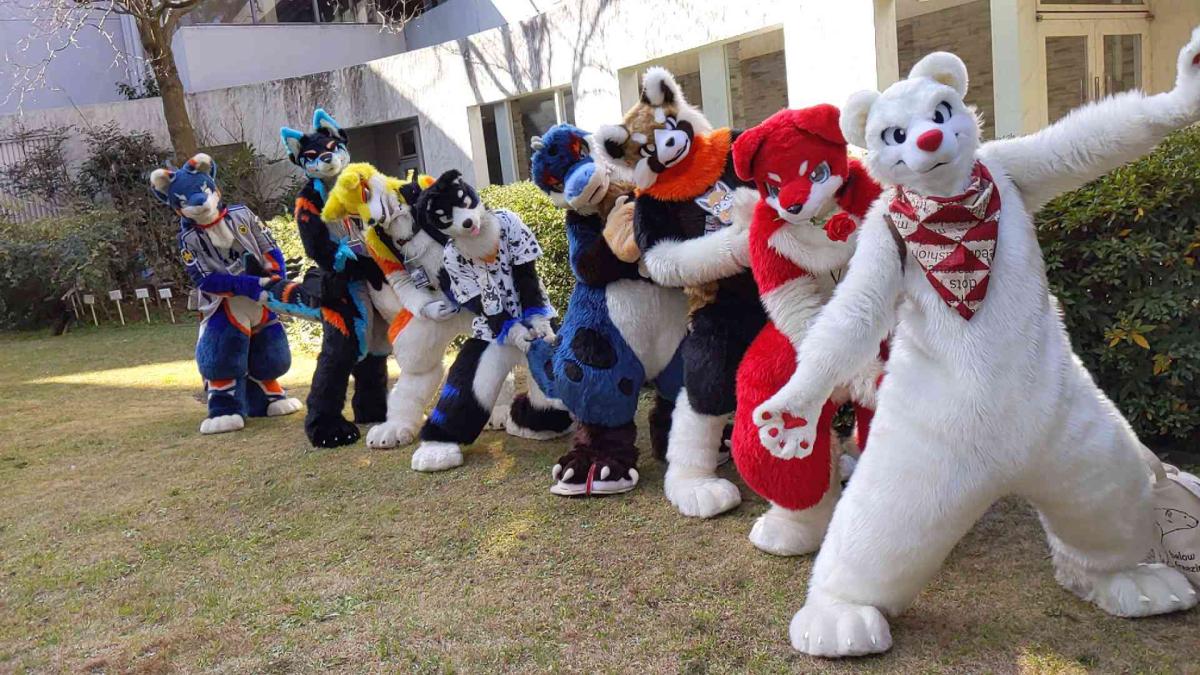 On the maker space, there is a strong emphasis on independent suit makers too, with showcase of handmade dolls and goods in the dealer's then. There is also a fursuit catwalk tad like a fashion show introducing various interesting points of your fursuit.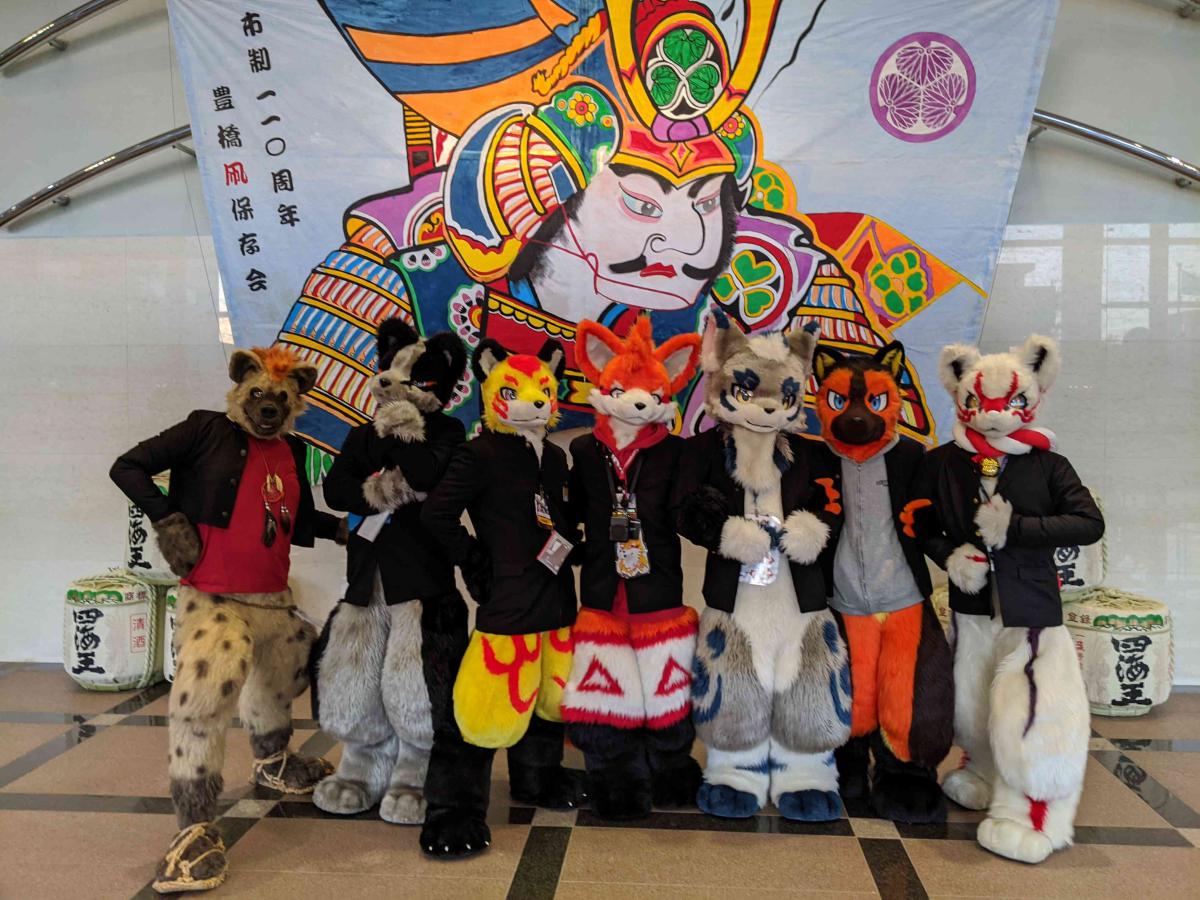 The convention this year has so many attendees. A thing you can enjoy in JMoF is a completely different fursuit style and culture separate from the west, complete with anime "kawaii" inspired kemono fursuits inspired by Japanese pop culture and anime. There is no lack of them at the hotel main courtyard everyday.
Japanese Motorfurs Meet
The motors furs meet this year is bigger than ever, with notable an obligatory Toyota AE86 and Lancer Evolution, staples of the Japanese car enthusiast's scene. There were also a couple of American muscle cars too, such as a mustang.
Our resident SGFur, Fang, won honours in the Japanese Furries photography competition, taking home a trophy and honourable mention for his works.
Furries performances and concerts
Wrapping up the convention performances are Japanese variety shoes comprising of dances performance, songs,skits, and deathfying acts brought to you by Japanese acrobatic performer Sardyuon.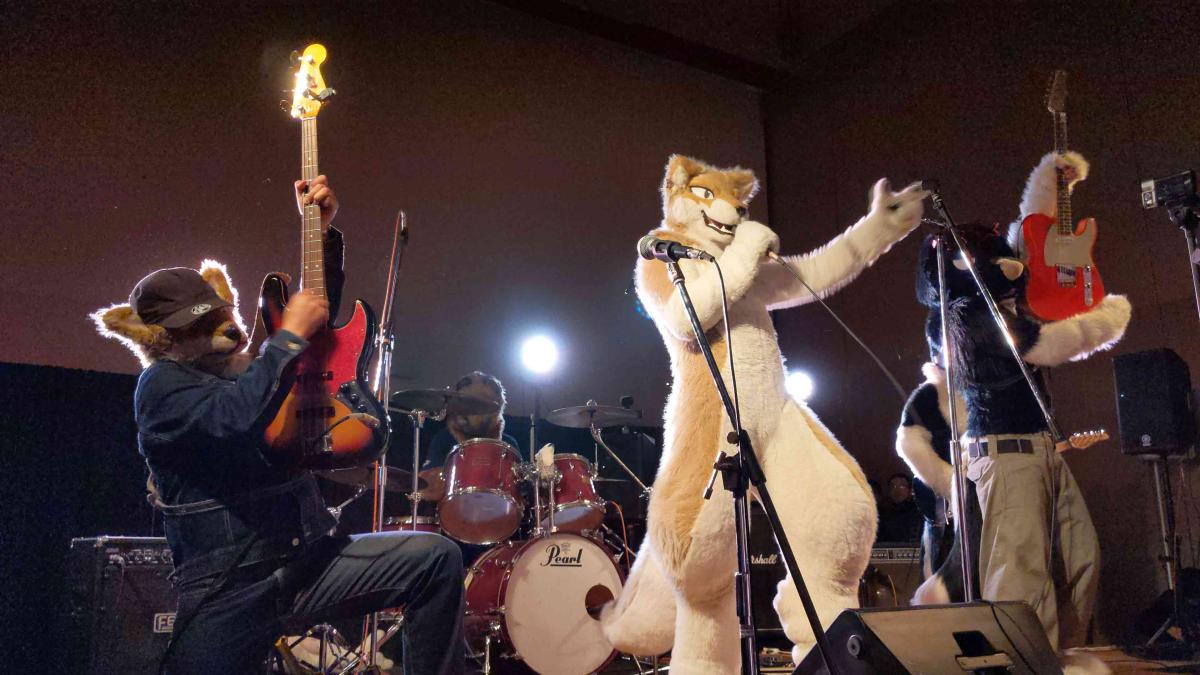 Guest of Honour: Uncle Kage
This year's convention saw Uncle Kage, the chairman of one of the pioneering furry convention from America, Anthrocon as the convention guest of honour. You may know him from his various talk show and stand-up comedy, such as fan-favourites like Uncle Kage story hour. Did I mention that Uncle Kage loves alcohol? He is much a wine person, but since he is in Japan, Sake will do, freshly made for him too!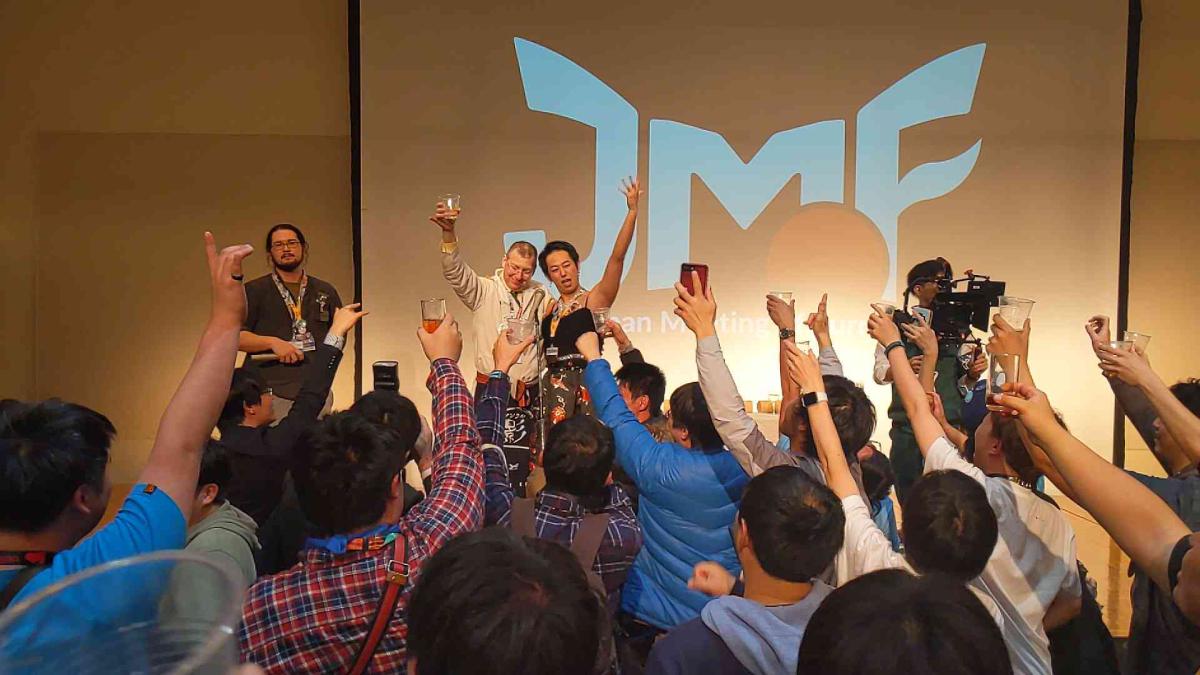 The convention is spread over the entire hotel, with most activities centred around the convention building of the hotel. Here you can find the staff and registration booth where walk-ins are entertained. Still, it is almost impossible to get a hotel room in the Losir, where rooms typically sell out within the hour after opening. Overflow hotels are not at best convenient, but still a welcome, especially for foreign visiting furs.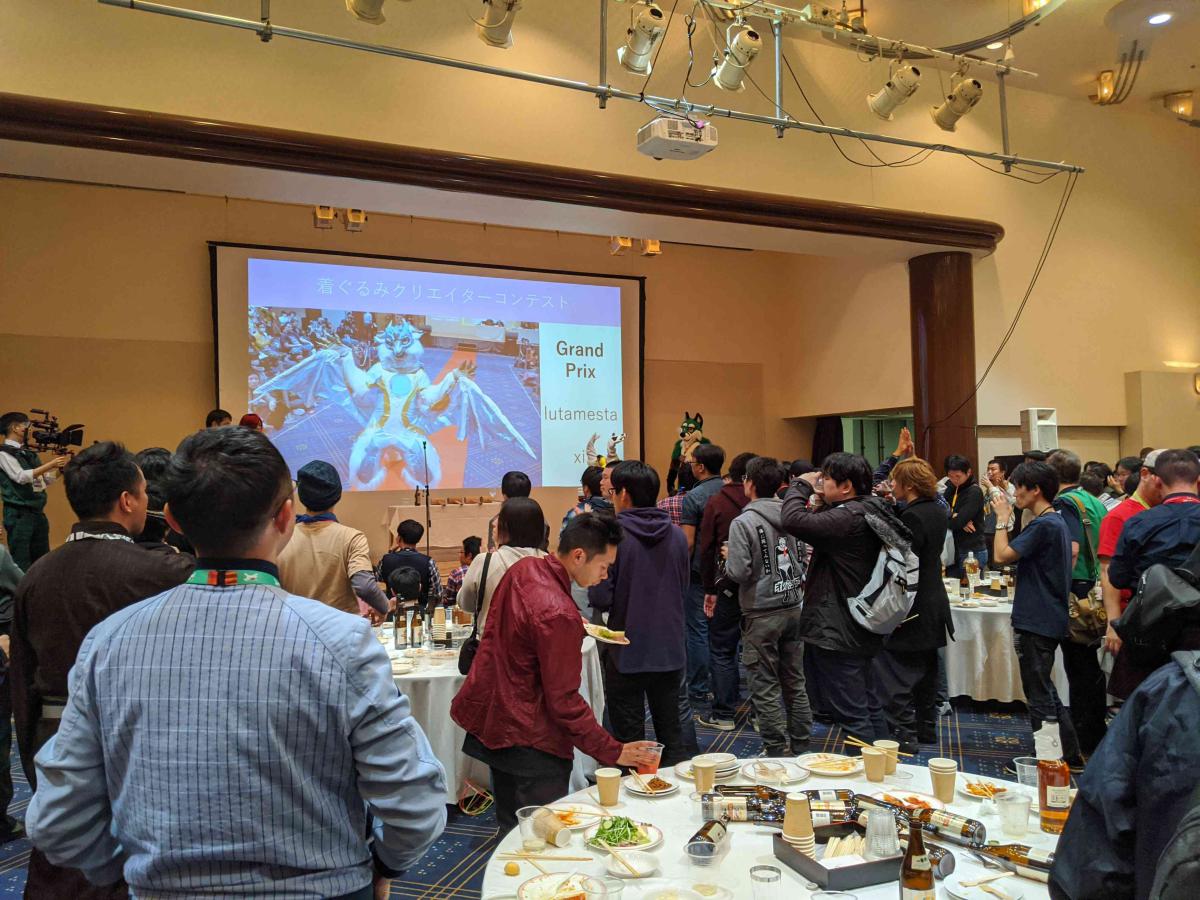 JMoF 2020 Dances and Dead dog party
In typical JMoF fashion, topping it all off on the last evening in traditional Japanese fashion was the convention's renowned Deaddog party. There is a hotel free-flow of buffet, wine and sake this time round, much to the delight of congoers. Here, convention attendees can let loose Japanese style with free flow of drinks and entertainment. This was hosted by non-other than Kriske, the Chairman of JMoF and staff. This year's convention saw a total of 1372 participants. Next year's convention theme being the seven samurai- very Japanese indeed.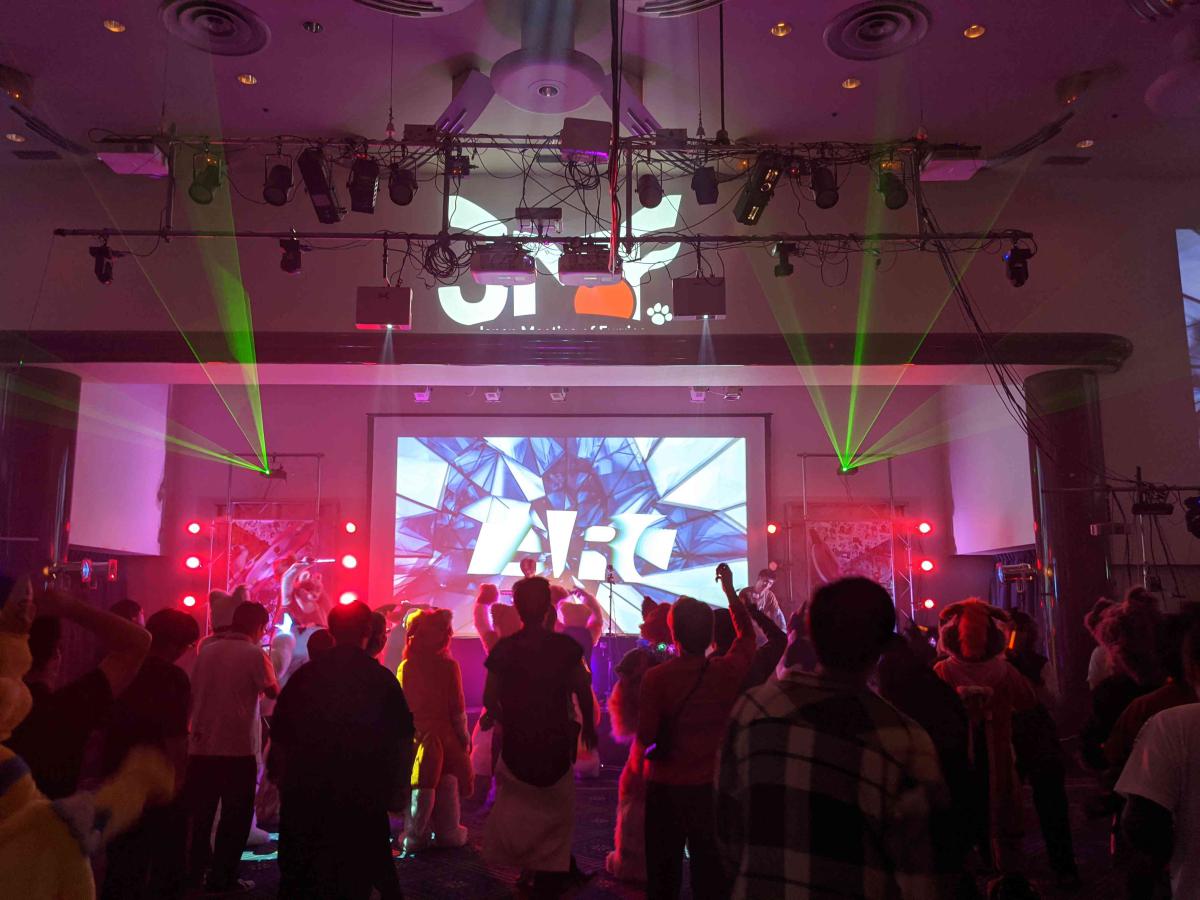 The night ends with a dance party and an emotional farewell to the convention. The dances are at not least spectacular with professional DJing, with lasers, smoke machines and tunes rocking the house down brought to you by resident JMoF DJs such as Tripfur, arc and Sorami.
Check out the photos of JMoF 2020 in the album below: