Little Island Furcon 2019 (LIFC)
|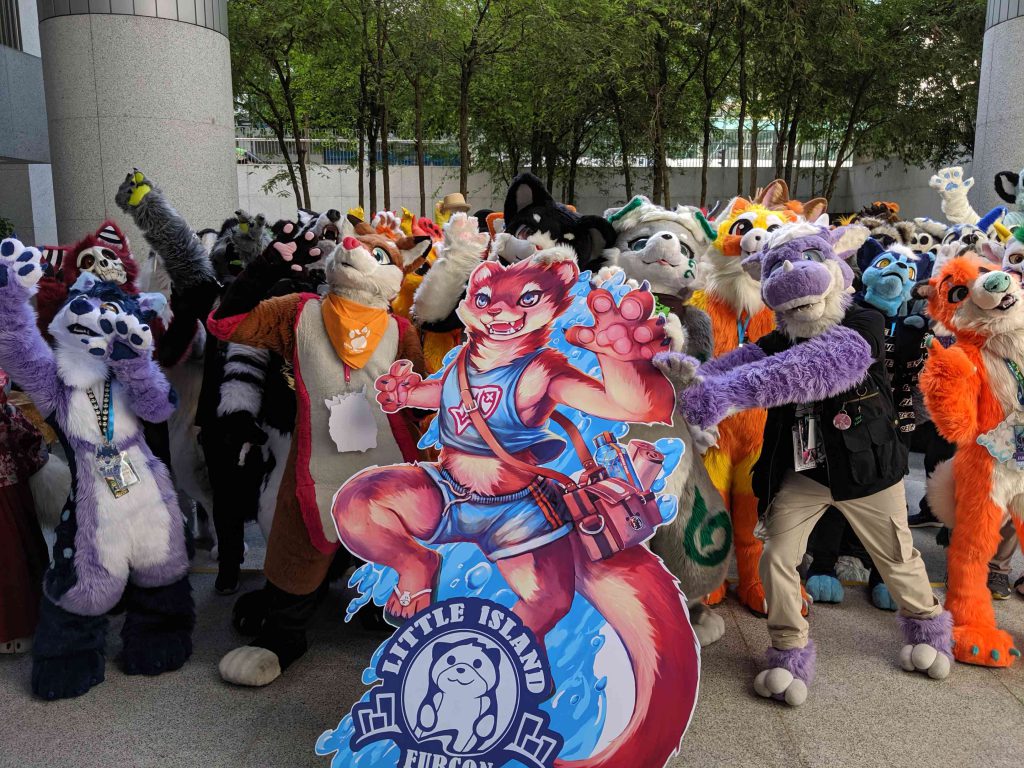 Little Island Furcon 2019 (LIFC) is Singapore's first major furry convention, and a rather a casual one too for furries and fans of anthropomorphic characters located in sunny little Singapore. The Singapore furry convention had its debut at the June 8th as a two-day convention at the Oasia hotel with record-breaking attendance as a single day event on its debut year.
A cosy casual convention
All convention events are held in a large hall within the hotel where the event main stage and seating areas reside. This event area is well-served by ample seating and open spaces great for fursuiters and convention-goers alike which is great for mingling.
The furry convention is brought to you by chairperson Scalarius and his team of dedicated crew. Also, convention artwork is also brought to you by Singapore home-grown furry artist talent Cheetahpaws.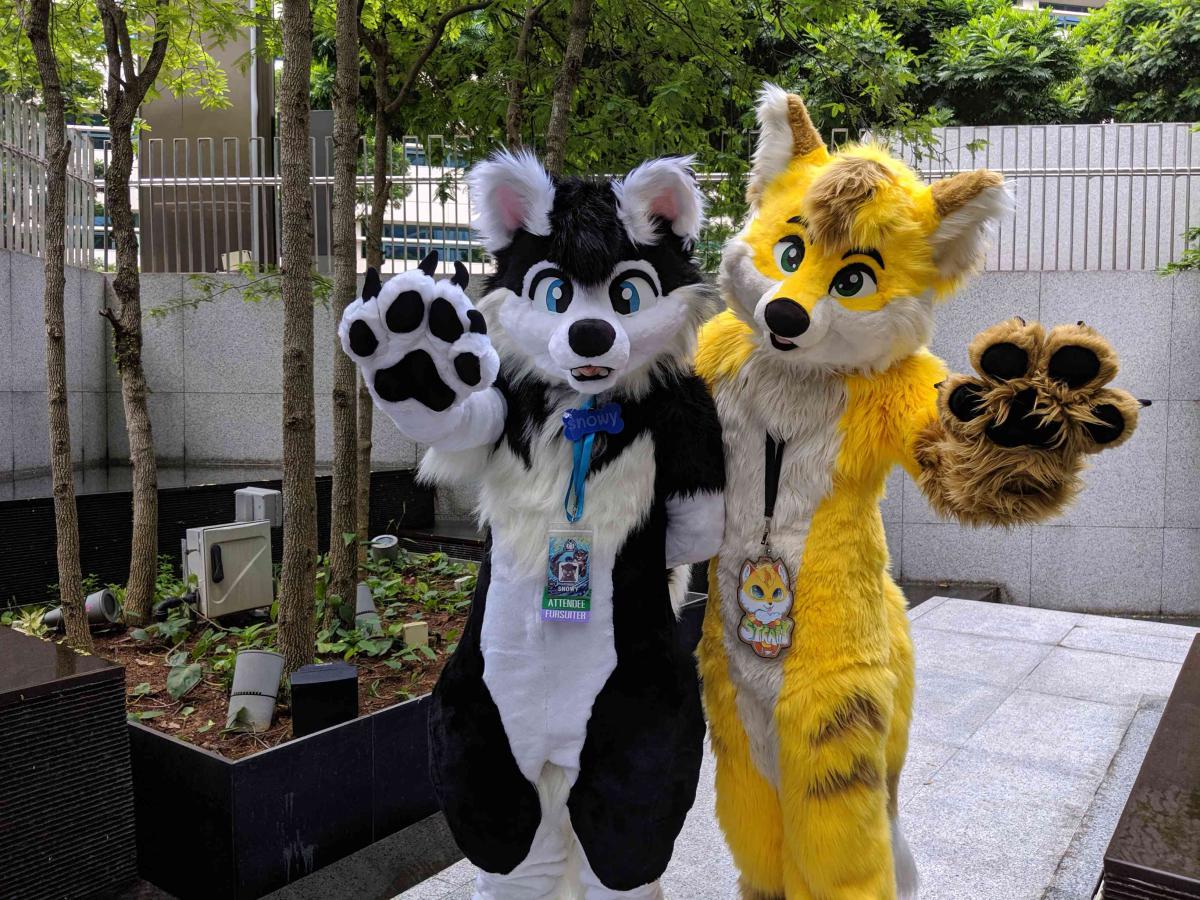 Musical Guests of honour: Fox Amore & Pepper Coyote
The convention saw a star-studded guest of honour line-up with both music furs Fox Amore and Pepper Coyote rocking the tunes on-stage in their convention performance segments. The duo are both accomplished musicians each in their own might.
Fox is widely known for his keyboard skills, live music and released scores of CDs as a European composer musician himself. Pepper coyote who hails from America is known for his live stage music with his trusty guitar.
Rocking the stage tunes
At the convention live music segment, Fox Amore, Pepper Coyote and our local furs Zander on guitar and Kazuki on the base guitar rocking the live tunes on stage.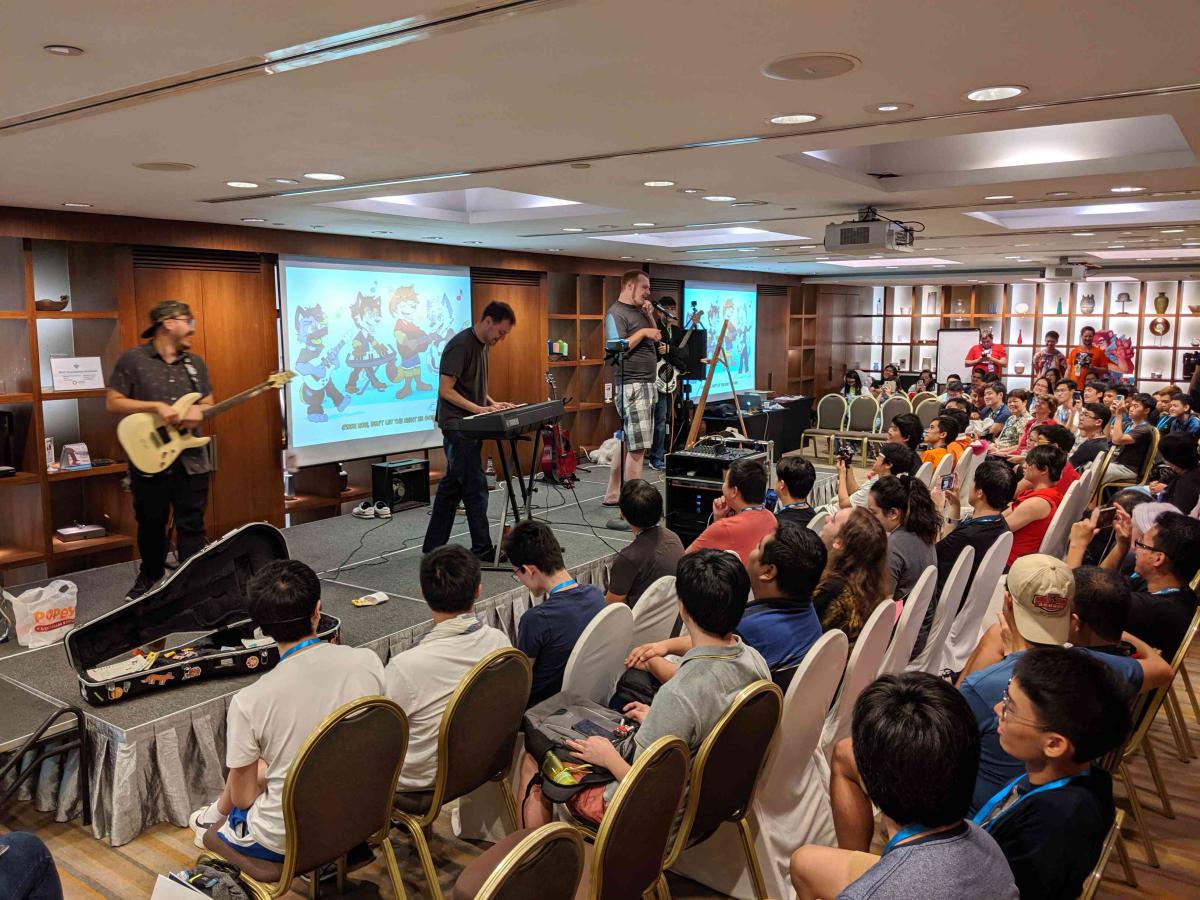 On top of rocking the tunes. There were fursuit games led by our resident fox Vee with games of fursuit charades and musical chairs to name afew. Participating in these games in-fursuit does add a dimension of difficulty on an otherwise easy games we are largely familiar with, much to humorous effect too!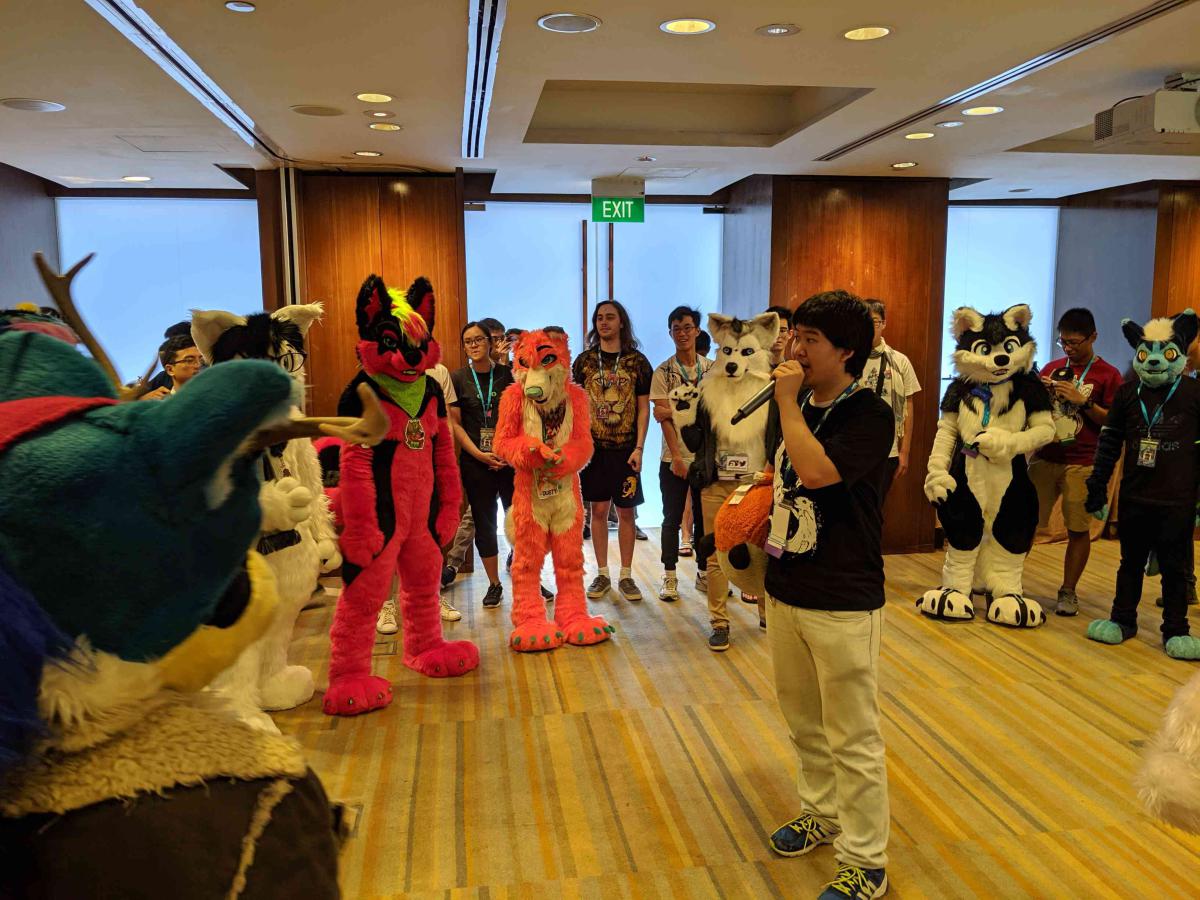 Of course, no furcon is complete without dances. Dancing out the tunes with dances. The nights ends with fursuit dances till late with both suiters and non-fursuiters partying on the dance floor with the convention resident DJ till late.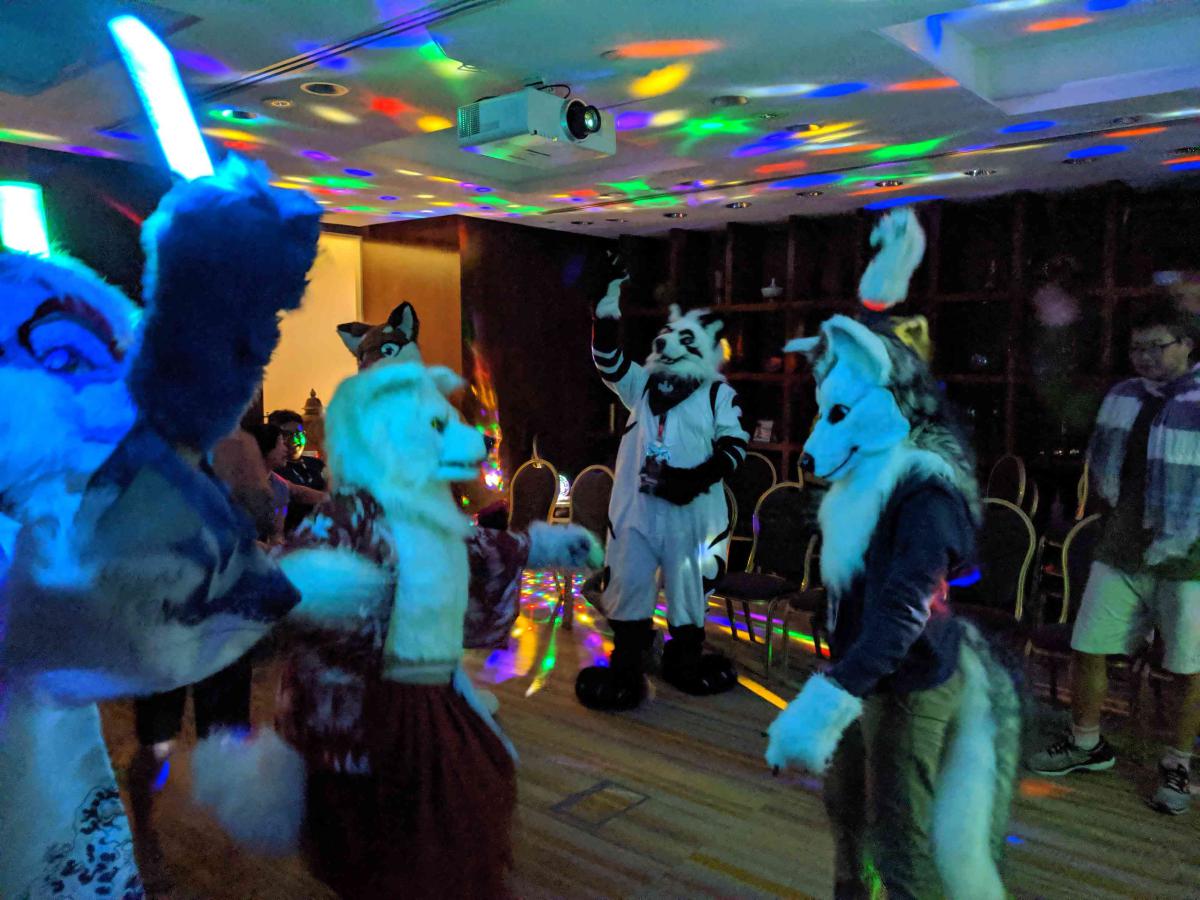 The rather lean convention schedule allowed for lots of time in between to inter mingle and for con-goers to go about doing their own plans, like video, photo shoots and exploring nearby shopping malls known for sports merchandise.
Also, the hotel has a nice hang out zen garden with water features making it great spot for photo opportunities. Notably, there was no fursuit parade at this furcon, though not something Fursuiters can oblige organising their own in step!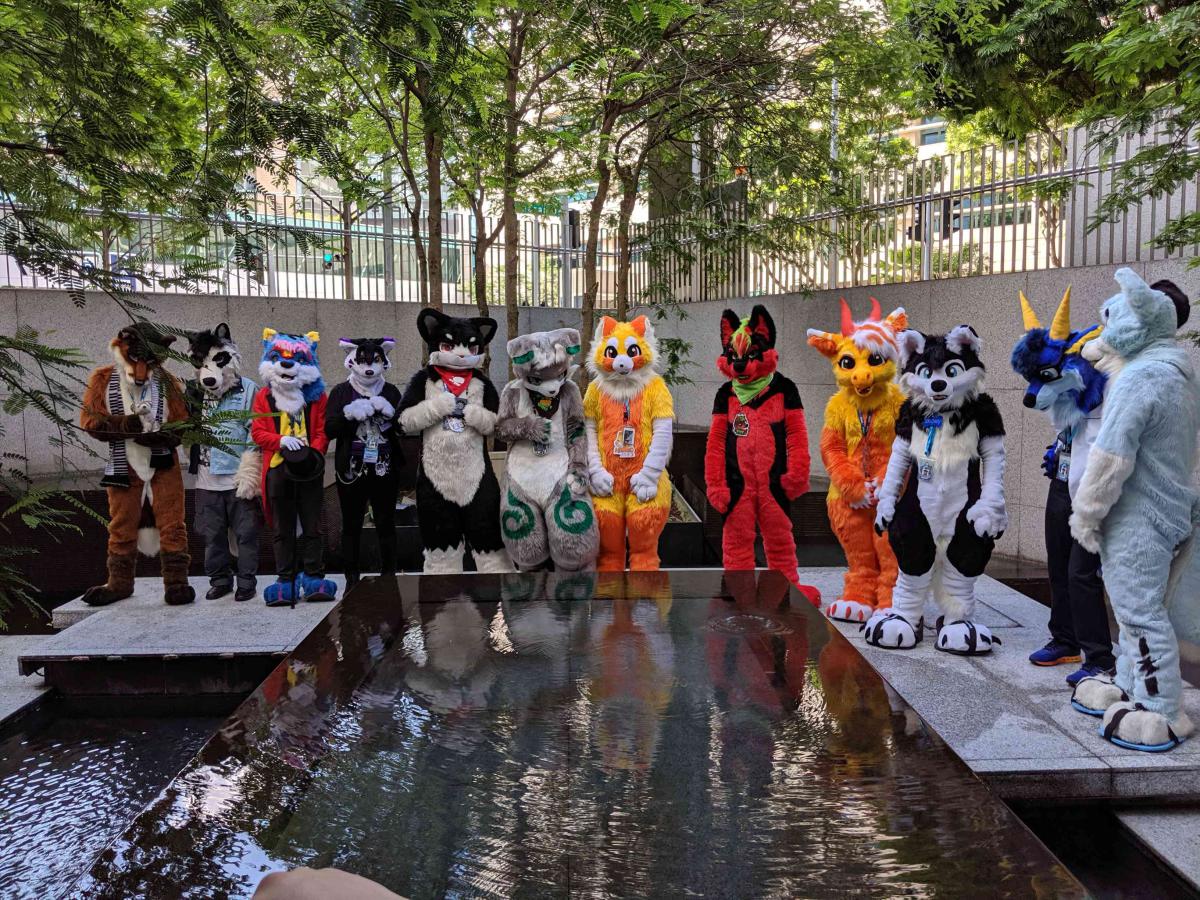 An accessible convention hotel
LIFC convention hotel located in the Novena region of Singapore. It is also served by a couple of malls in the neighborhood offering great affordable food court, fast food and restaurants to your liking. The hotel is also well-served by Singapore's efficient Mass Rapid Transit (MRT) at its doorstep, with airconditioned walkways connecting the various points of interests, a much-needed luxury in the hot Singapore tropics.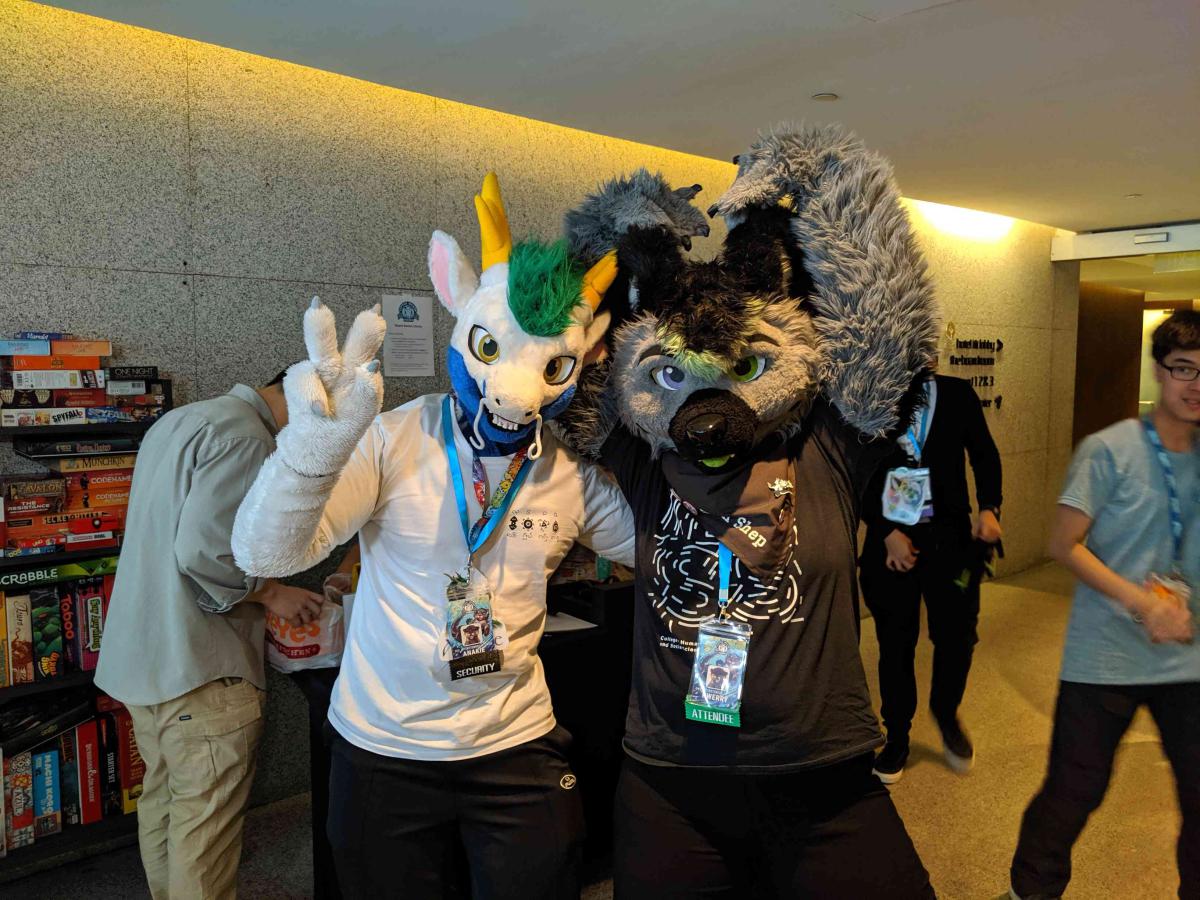 Wrapping up, LIFC was an awesome con and for a first convention is very commendable for the hotel and scale. We will definitely look forward to our next LIFC, bigger and better as Singapore's flagship furry convention!
Check out the photos of the Little Island Furcon (LIFC) 2019 in the album below: