Harbour City Furcon (HCFC) 2017
|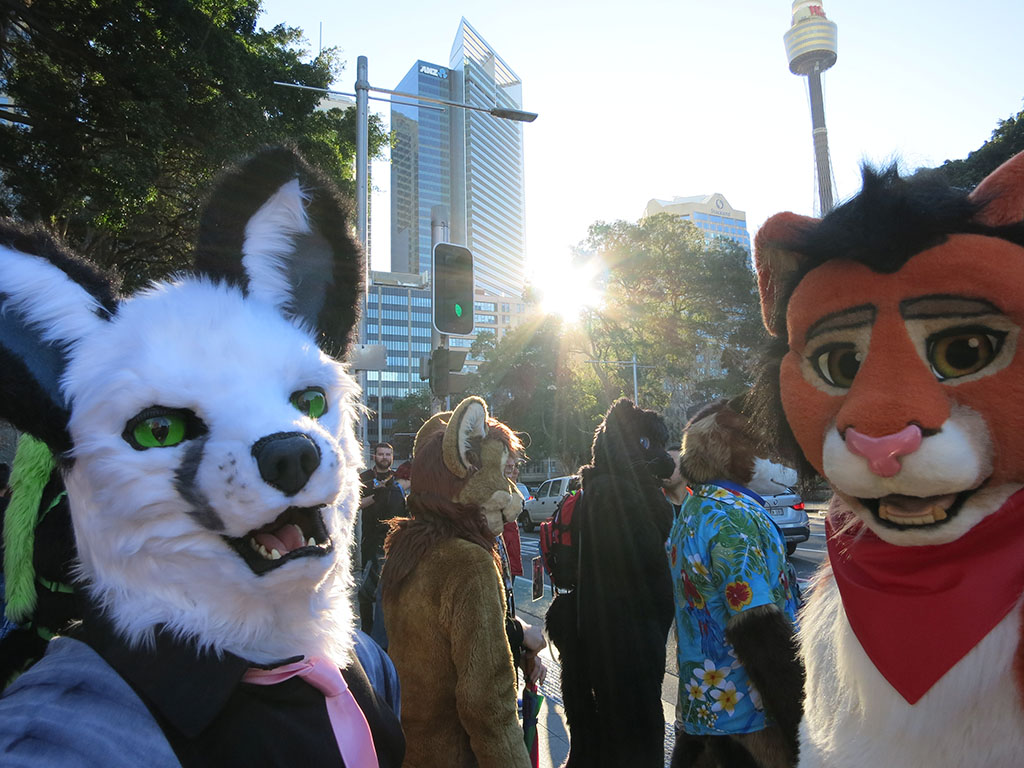 Howdy from downunder!
Adding life to the Australian furry scene, Harbour City Furcon (HCFC) is Sydney's first furry convention. With the theme "Vaporwave" the convention was designed around a fascination with nostalgic pop-culture ranging from the 1980s to 1990s.
Announced in 2016, the convention was held from 21 – 23 July 2017 at The Vibe Hotel Sydney. The venue was located in the heart of Sydney CBD, close to many attractions and within walking distance to food and transport hubs. July is also the coldest month – a major draw for us tropical dwellers.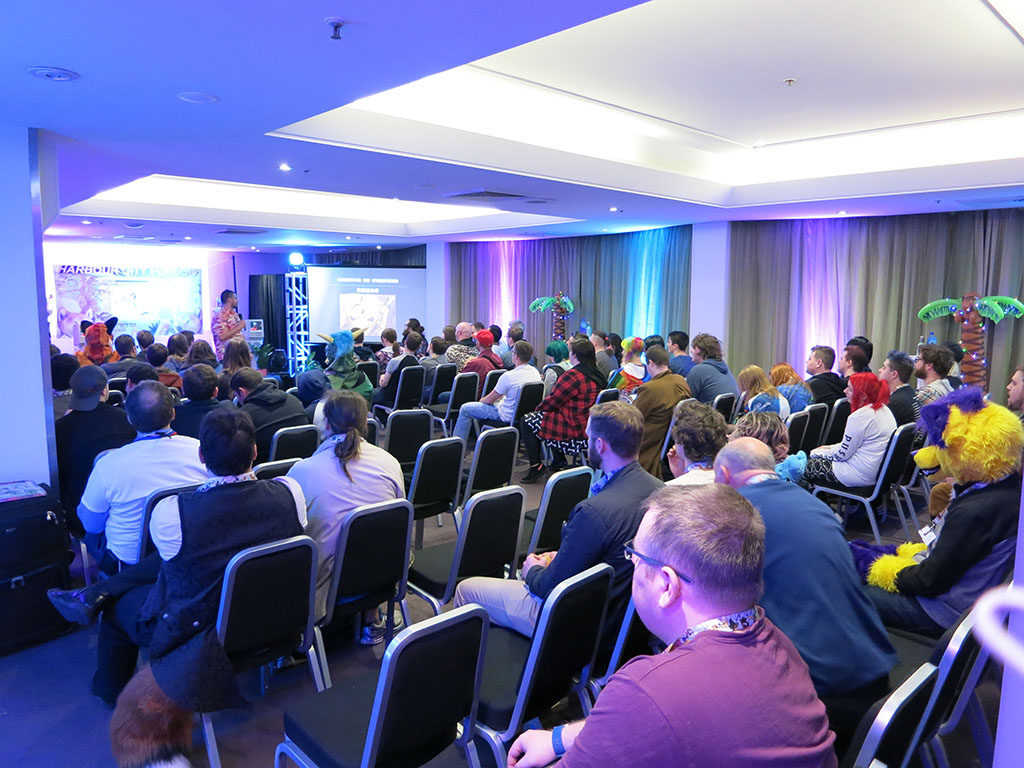 Guests of Honour
The Guests of Honour for Harbour City Fur Con were: Aycee from California, Tacklebox from Canada as well as SparkyCanDo and Kyma from New Zealand.
Interested attendees could choose from three registration tiers: Standard registration which included a HCFC shirt, badge, lanyard and convention book, Premium registration which includes an additional headshot commission from Aycee and finally, Ultra-Premium registration which includes an additional full character commission from Aycee.
The schedule was relaxed and well-spaced out with panels catering for various interests, such as photography, fursuiting and art. Gamers could indulge in the variety of games such as Super Smash Bros and Pokken Tournament – or spend some time in the VR setup in the games room.
Saturday was the highlight of the convention, with the dealers den open, a fursuit parade through Hyde Park, passing by landmarks such as the Anzac Memorial and Archibald Fountain. Other indoor activities included the entertaining "Furry drama live on stage" plus "l o w e r c a s e", which was a vaporwave appreciation giant room party. Many, if not all, came for the free drinks while enjoying the music.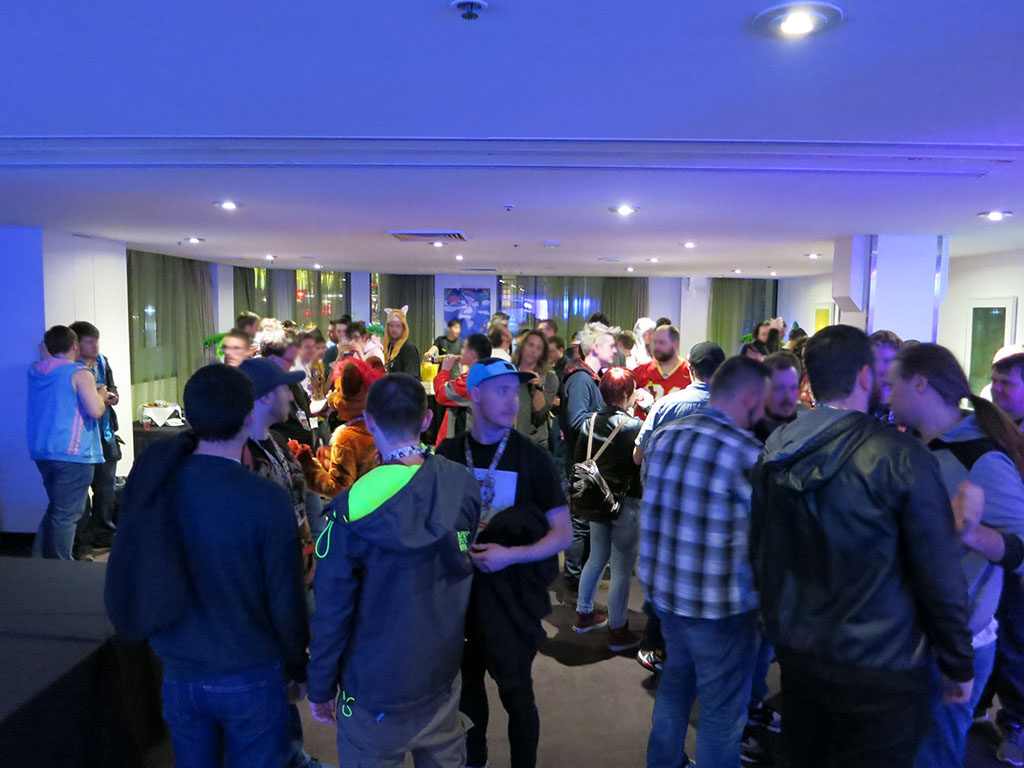 Stunning city of Sydney
Apart from having fun and meeting friendly Australian furs, HCFC is another reason to visit Sydney. Unlike many, Sydney is visually stunning city. With a relaxed schedule for events, we found time to go on morning walks with several of the locals to see some of Sydney's famous landmarks like the Harbour Bridge and Opera House – explore the area a bit more and discover some of the smaller gems that dot the harbour area.
Sydney takes food seriously. Be it a hole-in-the-wall outlet, or a branch of a major establishment, every meal we had was great, from taste to presentation. We were fortunate to be shown around by locals who knew some of the best places for great food through the day. For late night dining, the locals guided us to visit Newtown, which is a short hop from the hotel.
As the starting point for many memorable Australian adventures, Melbourne or the Gold Coast will only take a day's travel by land. A fun road trip awaits the adventurous! The next HCFC will be held from 27-29 July 2018 with the theme: "Neo Tokyo". Guests of Honor for the next HCFC are: Furry Machine (Ramon7500) from Brazil, Garnett0 from UK and Syber (Made Fur You) from USA.