SGFurs at Infurnity 2017 Taiwan Furry Convention
|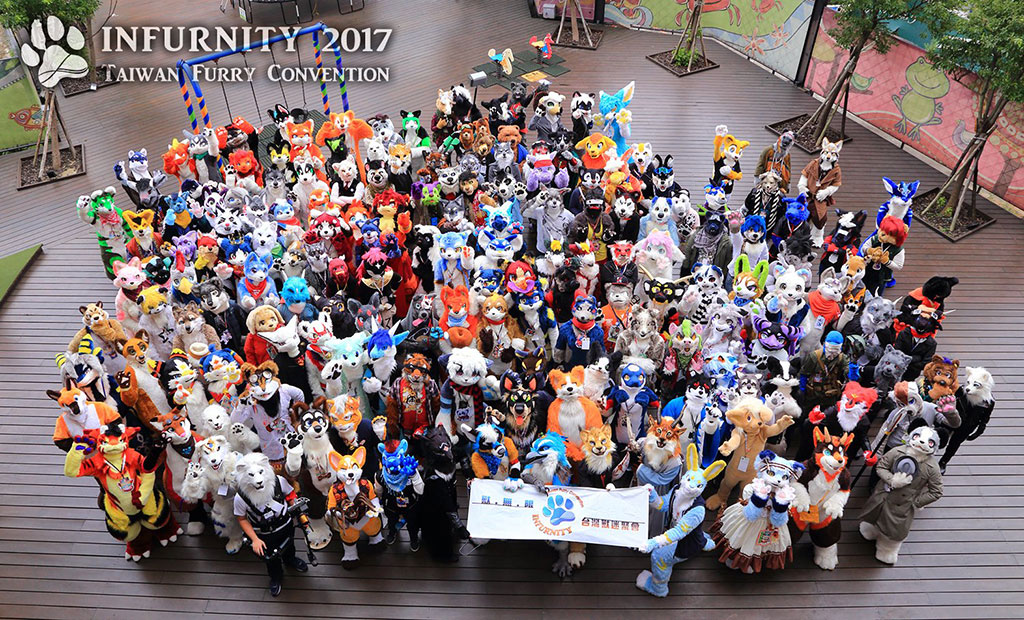 The SGFurs were at Taiwan to attend the Infurnity Furry convention. Infurnity in a nutshell is a convention conceived and devoted to the Taiwanese furry fandom. It consists of furry animal characters and friends who decided to bring their social meeting and events to another whole new level, as well as linking the large furry community in Taiwan. This is done though a one-day convention on 28th October this year, typically held over a weekend or public holiday.
About Infurnity
Infurnity started as a social gathering of Taiwan furries once a year, with the first convention dating back in 2015. The convention Infurnity derived its name from the word "infinity", where it is claimed by the convention founders and chairpersons JC (@jcdump) and Zilven (@Zilvenart) through their efforts and commitment to the fandom to grow the relatively young furry fandom in Taiwan to "Infinity".
This community is not restricted to just the Taiwanese furs, with the convention open to furry fans of all backgrounds, gender, race, sexual orientation and even fursona species.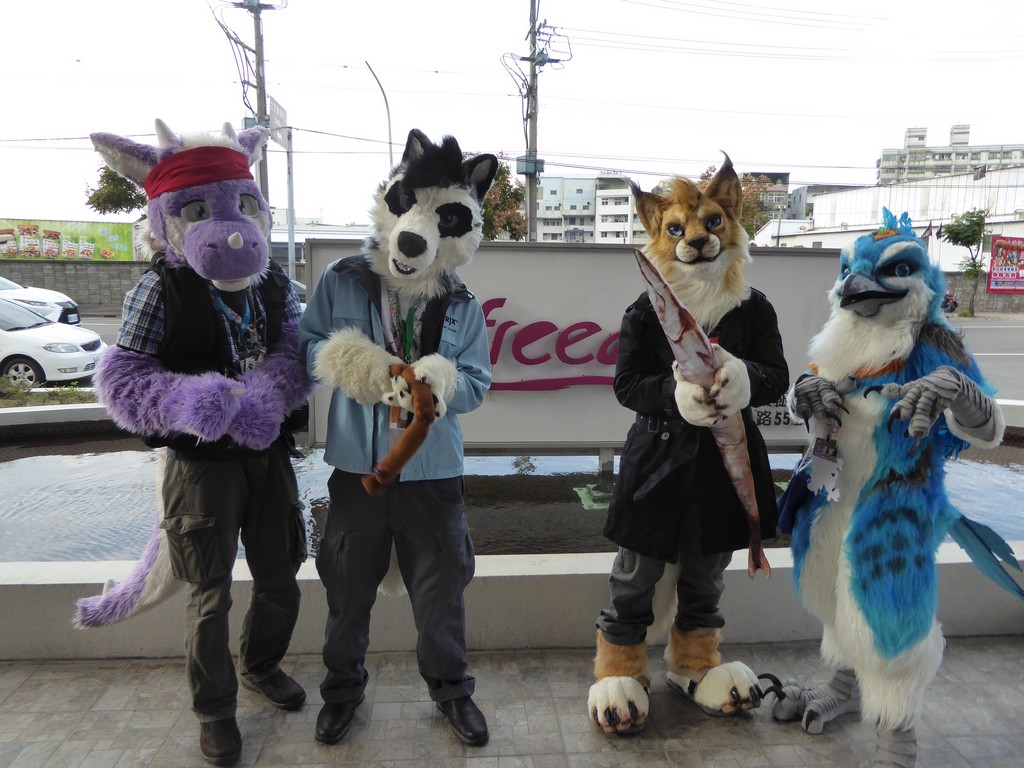 The convention this year was themed after a superhero Heroes V.S Villains tagline. Attendees can take a side between Good versus Evil as heroes or the bad guys and embark on convention sub-quests to bolster the reputation of each side. This was achieved through solving quizzes, trivial and earning points.
Convention Lineup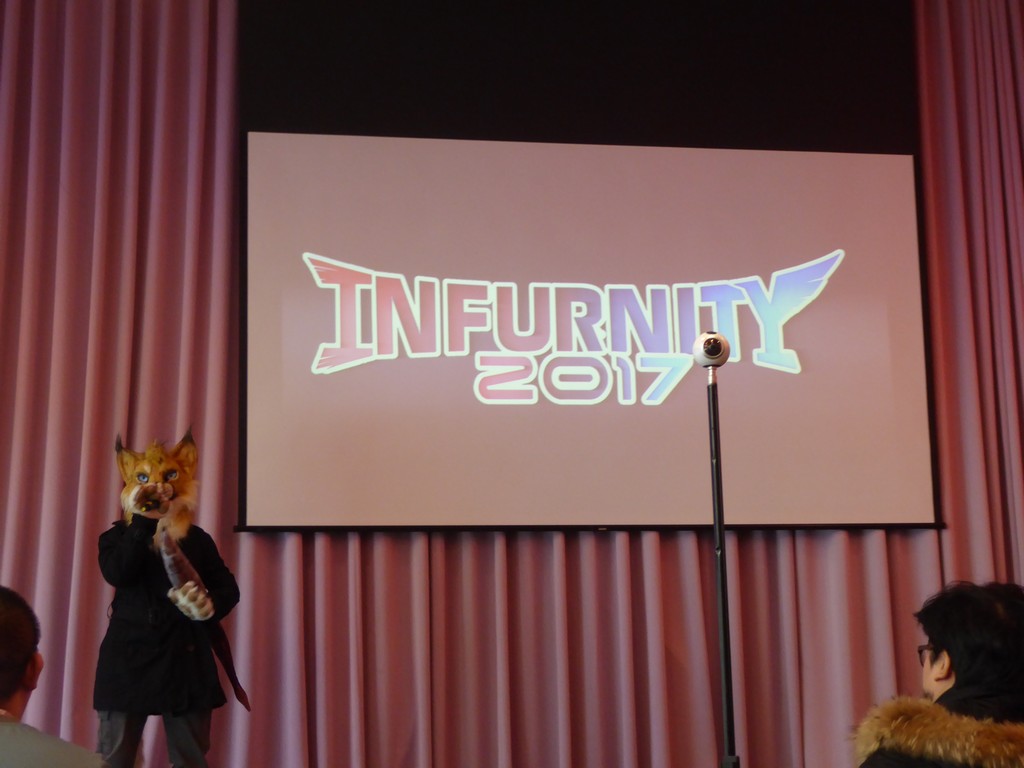 The first event of the convention was the opening ceremonies, hosted by convention chairman JC and Zilven, who welcomed all the Infurnity attendees to the Taiwan Furry Convention. JC was extremely happy that this is the first time where the Taiwanese convention had such a large overseas visitor-ship of over 100 international furs, a new record, comprising of almost a quarter of the attendees.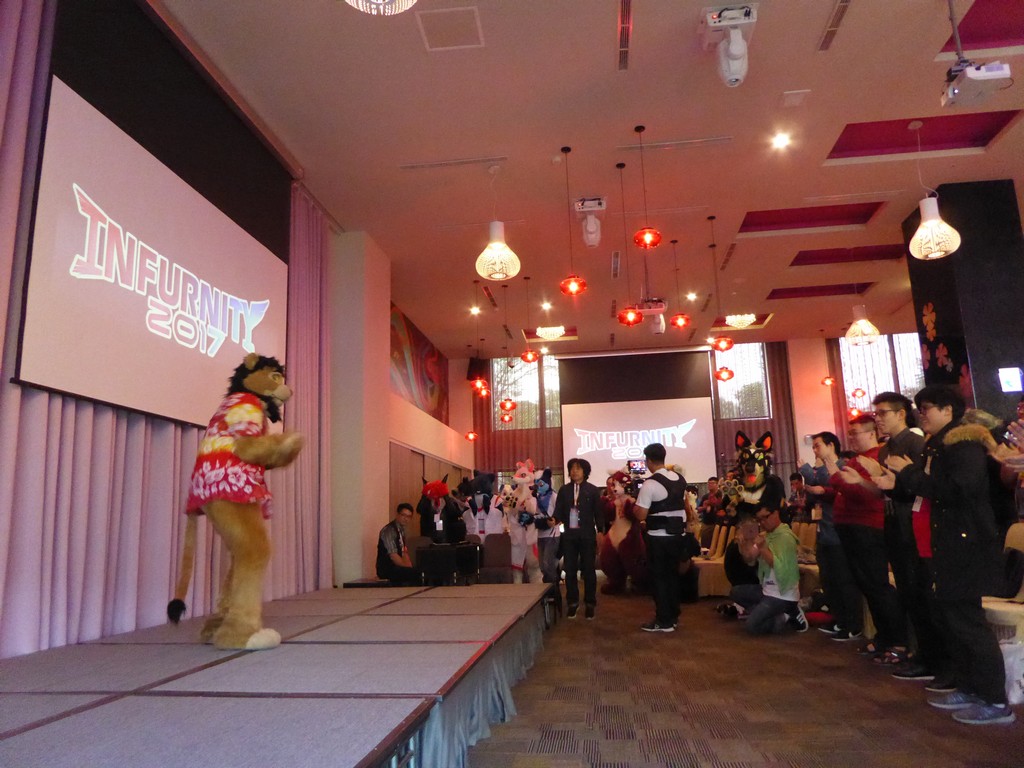 The opening ceremonies were followed by a Fursuit talent show, where we have performers from all over the region- Japan, Thailand and local Taiwanese performing on stage, several performances of singing, dancing, skits and music.
Guest of Honor: Takemoto Arashi
The Guest of Honor of the convention this year is Takemoto Arashi (@arashi_takemoto), an anthro artist originating from Taichung, Taiwan. You may remember him from his characters Takemoto (himself), Otake and Rex, his line of cartoony style Zootopia related artwork to popular telegram stickers.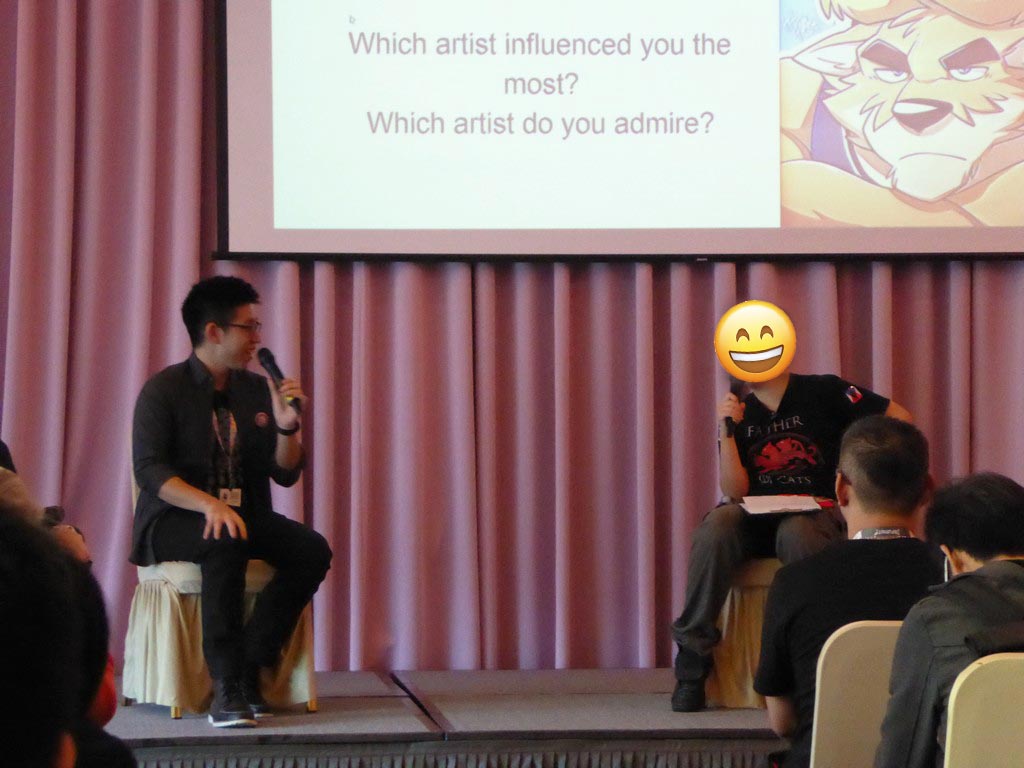 Fans can meet him in the flesh at his interview panel with Chairman JC, as well as patronize his booth and merchandise at the dealers den.
Infurnity Dealers Den and Outdoor Courtyard
The dealers den comprises of about 20 separate furry professionals from all over the world, including talents from Philippines (Ben Ben), Malaysia (Sliver Fox- @silverfox5213) and our very own Singapore talent Snares the Lion (@snareslion) and Cheetah Paws (@heetah_paws) showcasing their work for sale.
The convention charity, the Raptor Research Group of Taiwan were present with a booth hawking several cute tinkesrs going to the charity pool as well. Fursuit photoshoots and a fursuit tryout area is also located within the dealers den compound.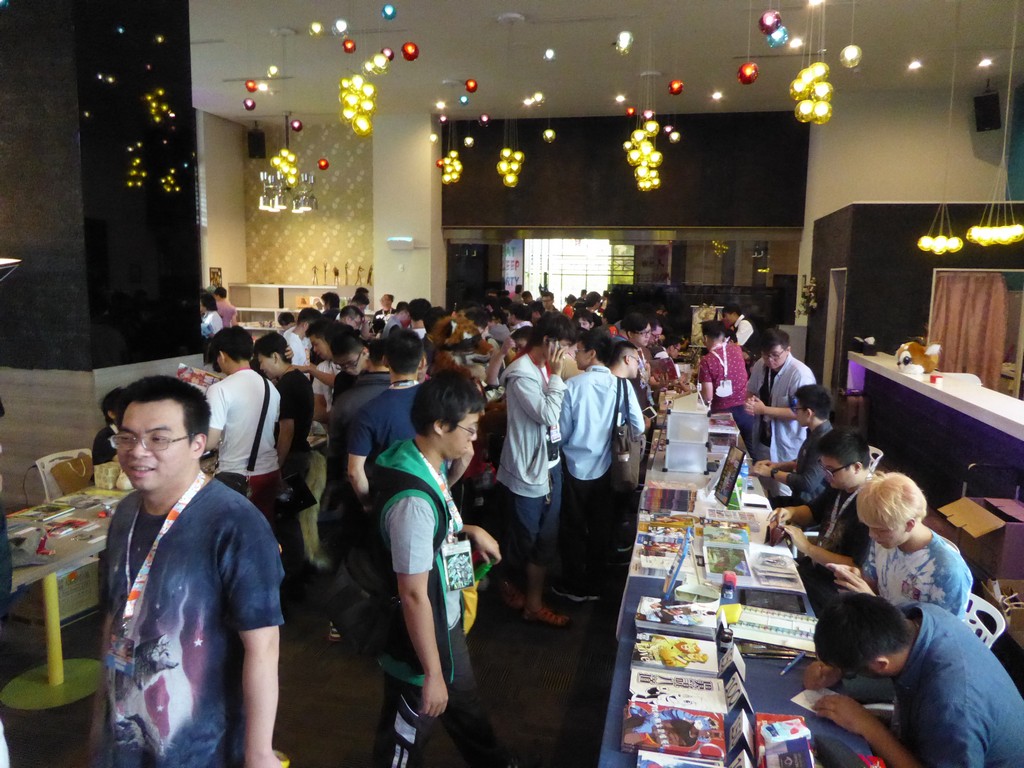 Most of the convention activities including the dealer's den and main stage are all conveniently held on the hotel's lower ground floor which is not only a centralized location for meet ups and greets, but perfect for fursuiters who do not need to navigate through multiple floors to attend the various convention activities.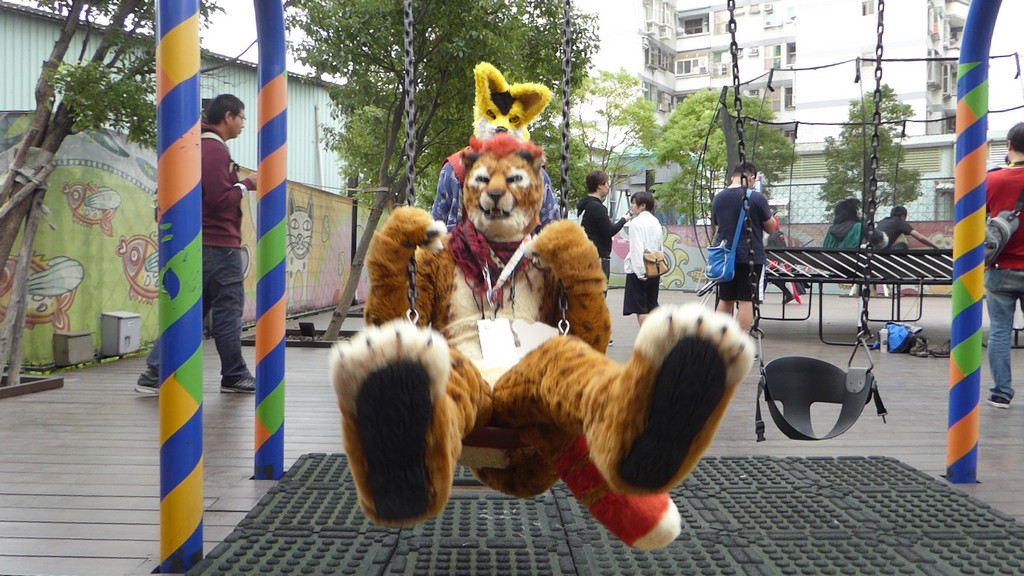 The courtyard reside on the outdoor section of the hotel accessible from the main lobby serves as an outdoor secondary meet up point for fursuits, as well as an excellent photo-taking spot. A swing and gigantic trampoline reside in this courtyard too, providing several instances of musings for fursuiters.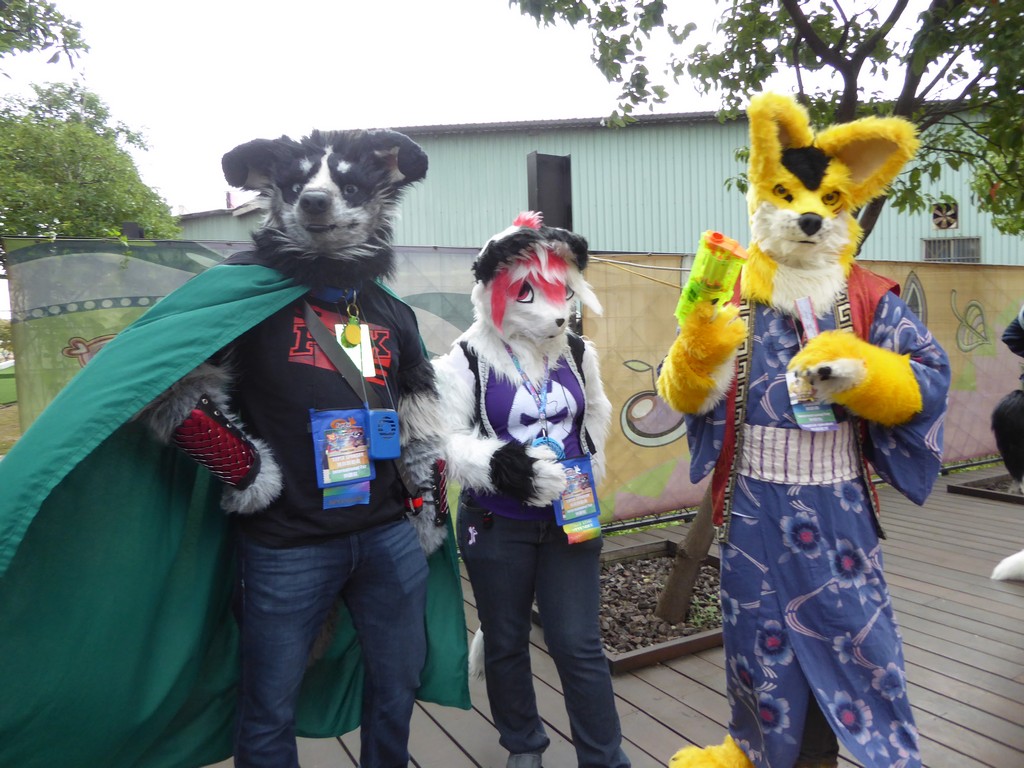 The hotel business lounge was also converted into a dedicated headless lounge. The entire second floor has function rooms devoted to small panels, which are conducted in Mandarin. It is decorated with colorful chandeliers and stained glass windows, with a relaxation corner and balcony where the fursuit group photo was taken from.
The convention stuck to a relatively linear and simple schedule with a single track for all events at the main convention stage hall starting with the opening and closing ceremonies, talent showcase/performance panels and interactive games.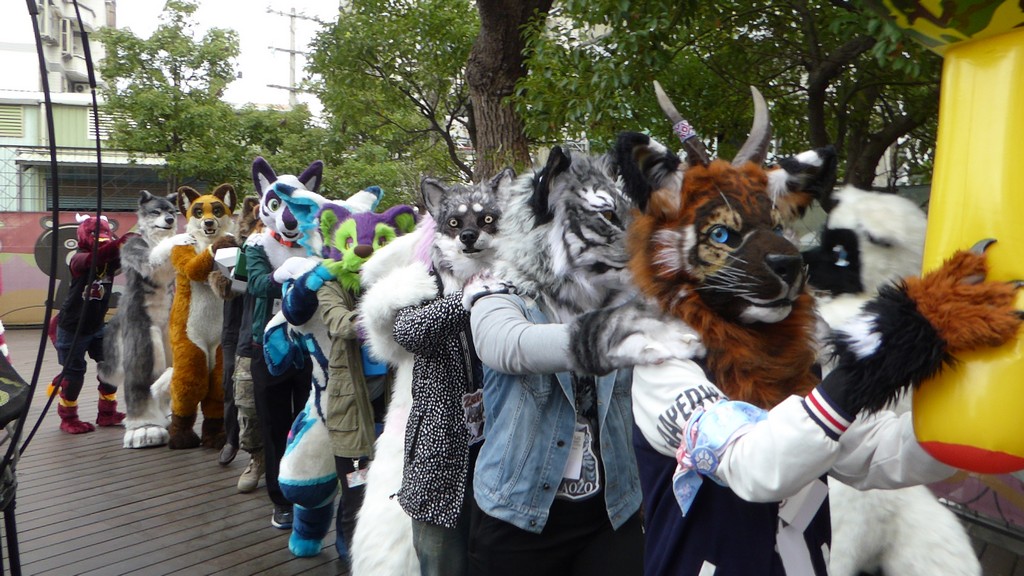 Typical convention events include activities such as gaming, social meets and charity work, regardless whether attendees have a fursuit or not. The open courtyard served as a favorable gathering point as the temperatures are cooler outside. There was even a Conga line party!
Convention Hotel Venue
Freedom design hotel was proud to host the Infurnity furry convention for their first debut in a full-fledged hotel as a new convention venue. The hotel is located in an industrial town at No.55, Changrong Rd in the Taoyuan Luzhu District.
Previous Infurnities were held in single-day office rental spaces, where it always outgrew the venue every single year on year. The hotel is only 10-15 minute drive away from the Taoyuan International Airport, and is largely accessible via High Speed Railway station and International Airport MRT station. Suitable if you are a local or arriving as an international visitor.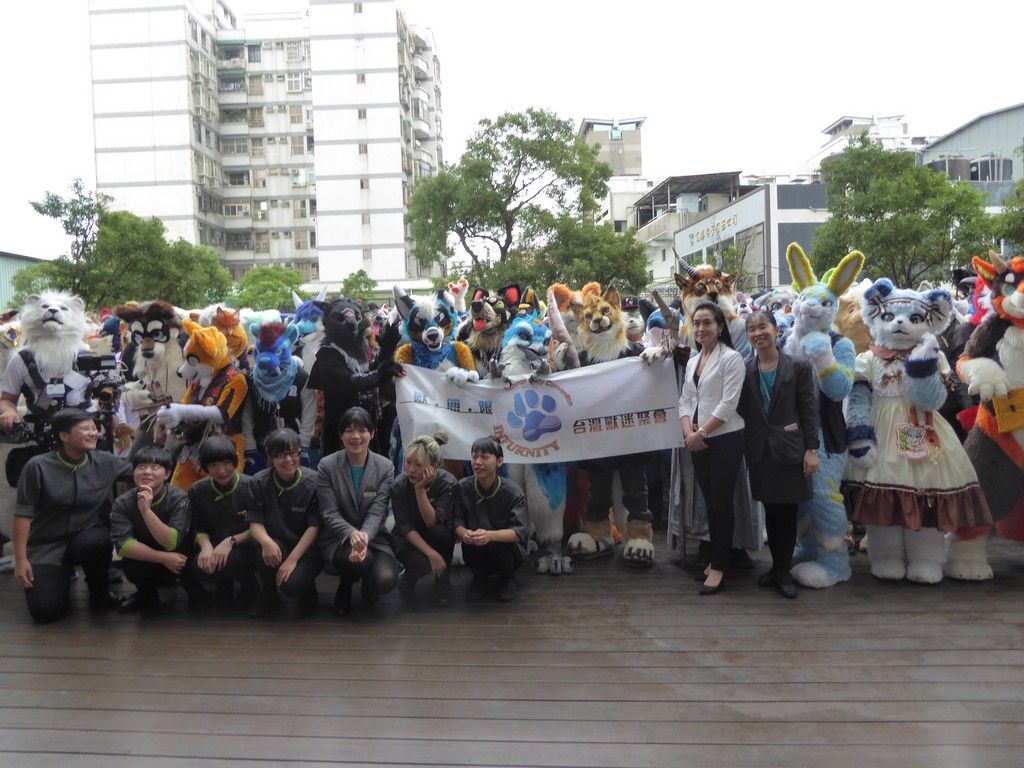 The hotel convention space is spread over two floors of furry fun, with a spacious and contemporary-looking lobby to boot. The hotel itself has space for 187 rooms spanning over 10 floors. Each hotel room features environmentally friendly installations and low-powered devices. Typical rooms in the hotel comprise of two beds with en-suite toilets. There is free Wi-Fi and parking lots offered to all guest throughout the convention.
Freedom Design Hotel design touts a philosophy on focus of an exquisite, personalized and colorful experience. You can see these features of the hotel present in its interior design, flaunting the creativity in design with bright bold usage of colours. The hotel also spots modern facilities, with an arty and abstract design and concept styling plastered throughout its walkways and halls as its main design theme. From the improvised wall paintings above the reception desk upon entering the hotel to the colourful carpets used in the walkways, it brings about a lively, exquisite and colorful experience.
Convention closing and Infurnity 2018
The closing ceremonies in the evening before dinner saw the raffle winners drawn as well as the announcement of the Victory of the villains in the Hereos vs Villains battle at the end of the day. The third Taiwanese Furry convention saw a new attendee milestone record, with an attendance turn-out of 466 con-goers this year, and an official fursuit count of 173 fursuiters.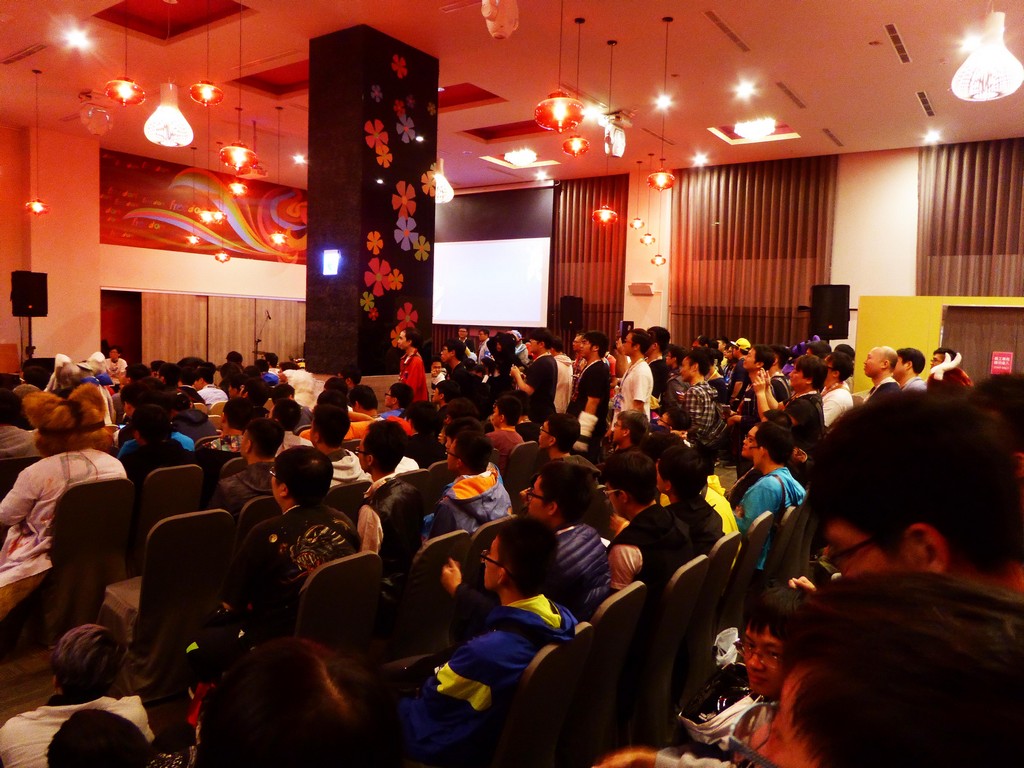 A total of $96,450 NT (about $4,384 SGD) was raised, going to the convention adopted charity for the year through a charity raffle and item sales. The next Infurnity will be extended into a two day convention with more details to come.
Following the convention closing ceremonies, there were late night dances with a live band performance by our visiting Japanese doggie band, otherwise known as Senpai band, with special appearance by our Guest of honor Takemoto himself.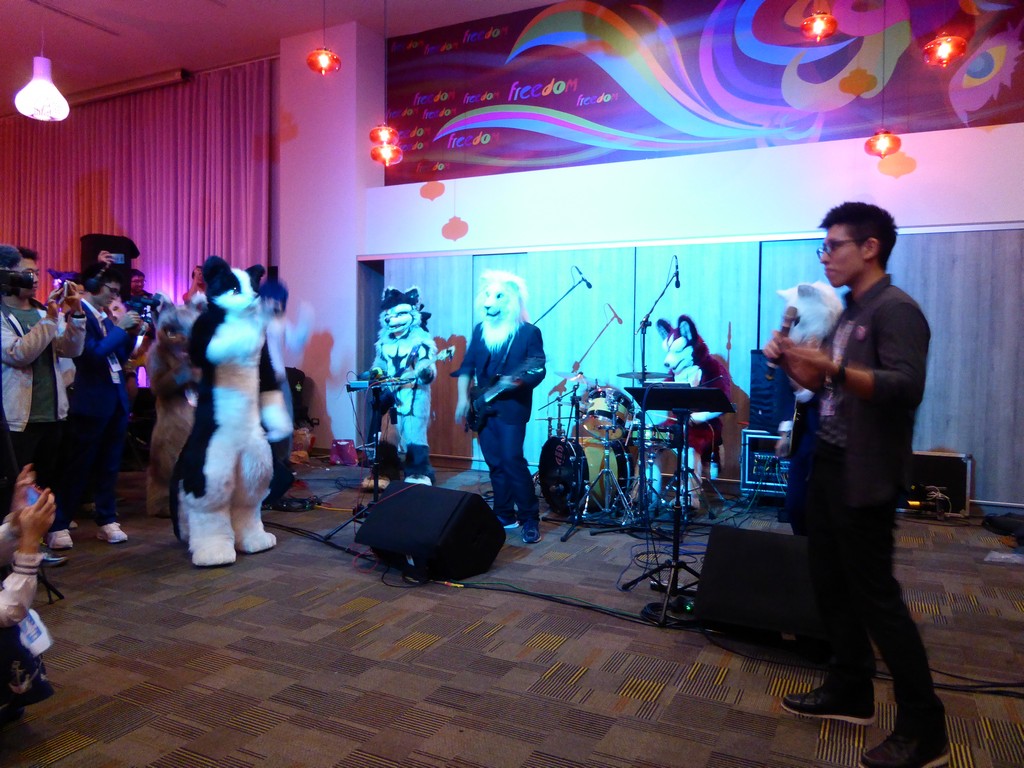 It is not a fur con without the parties which follows. The convention after-parties are room parties, with furs from the region getting together and with social games like playing overcooked, Jackbox games or plain hanging out and chat over a few drinks.
At the end of the day, Infurnity 2017 is a small Asian convention which is a hit to Asian visitors in the region as a whole. It saw an inclusive con environment with a broad range of activities with much capacity for expansion and provide for in future conventions.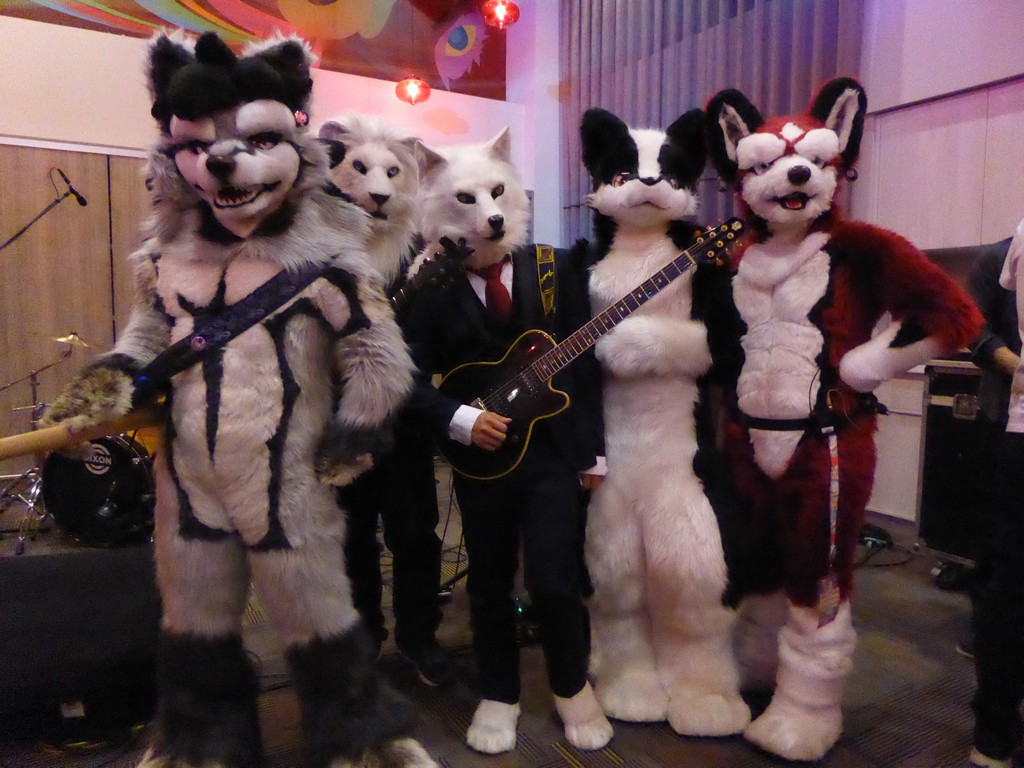 The convention also saw an inclusive convention environment with a broad range of activities, whether it is interactive gaming, and helping out with the charity fundraising. It is the coming of people with a unique common interest, participating and getting to know one other even with or without a fursuit. This is what makes the fandom so awesome.
Thanks to Infurnity for the awesome convention this year. Be looking forward to 2018!
Photo Gallery of Infurnity 2017