SG Furries at the Singapore Toy, Game and Comic Convention (STGCC) 2017
|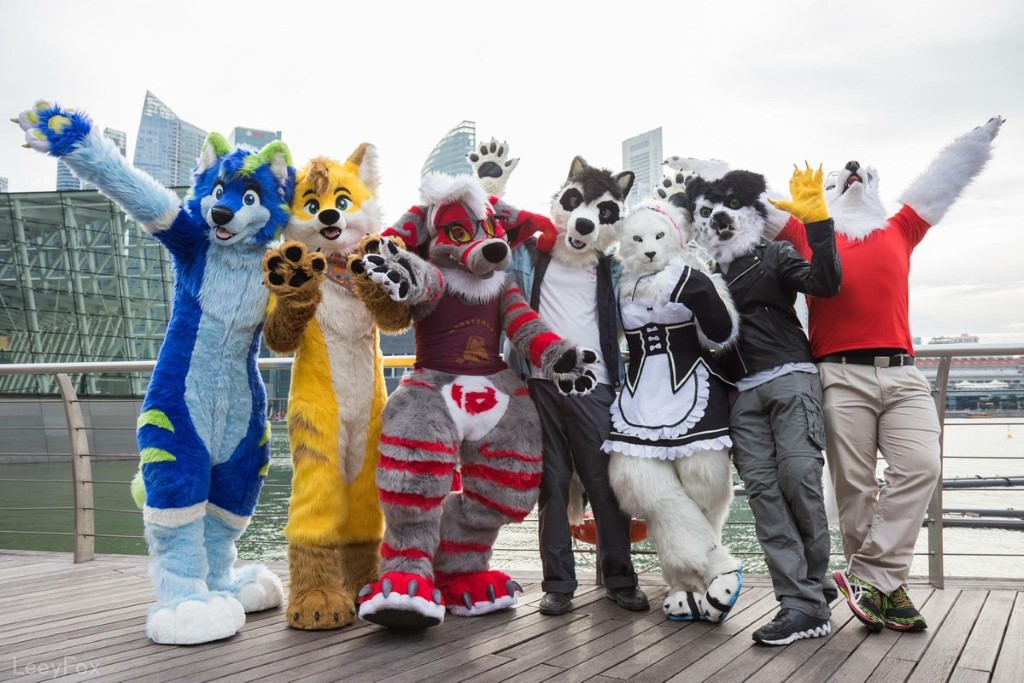 The Singapore Toy, Game and Comic Convention (STGCC) are one of the main staple cosplay events for furries in Singapore. STGCC this year ran from the 9th to the 10th September and was held at the Marina Bay Sands convention center in downtown Singapore by the Marina Bay. The furries were there for both days of the convention, suiting up and enjoying the weekend was filled with an extravaganza showcase of events, stage and cosplay competitions.
STGCC this year too marks a decade-long milestone and celebrating a full 10 amazing years of the best in comics, anime, manga, toys and games! It saw the group and fursuiters with their animal costumes coming together for an entire day of fun in the world of pop-culture and cosplay. Cosplaying has its roots from Japan where people dress up as their favorite cartoon/anime TV or comic characters, or in this case, you favorite animal (or fursona). Some of the costumes can be rather detailed and intricate, often painstakingly hand-made. Cosplaying itself a performing art in its own right.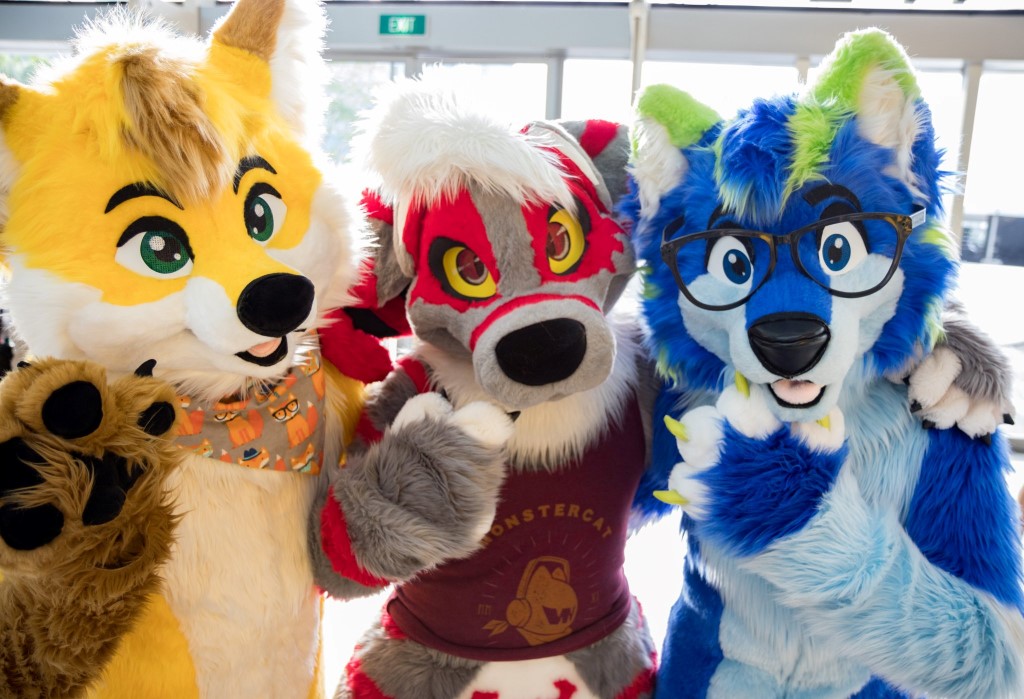 The SG Furs were present this year again to participate and engage convention participants in the annual convention event with our display of costumers and fursuit performances. We have Strafy the fox, Randae the wolf, as well as visiting furs such as Katsu the Krux, and CT Wolf present to grace the event this year too, check them out!
This year's STGCC increased public security measures in place didn't saw much hindrance in the logistical needs of the fursuiters. Being still able to fursuit within, outside the convention grounds, as well as the outdoor areas by the Marina Bay broadwalk facing the Marina bay reservoir.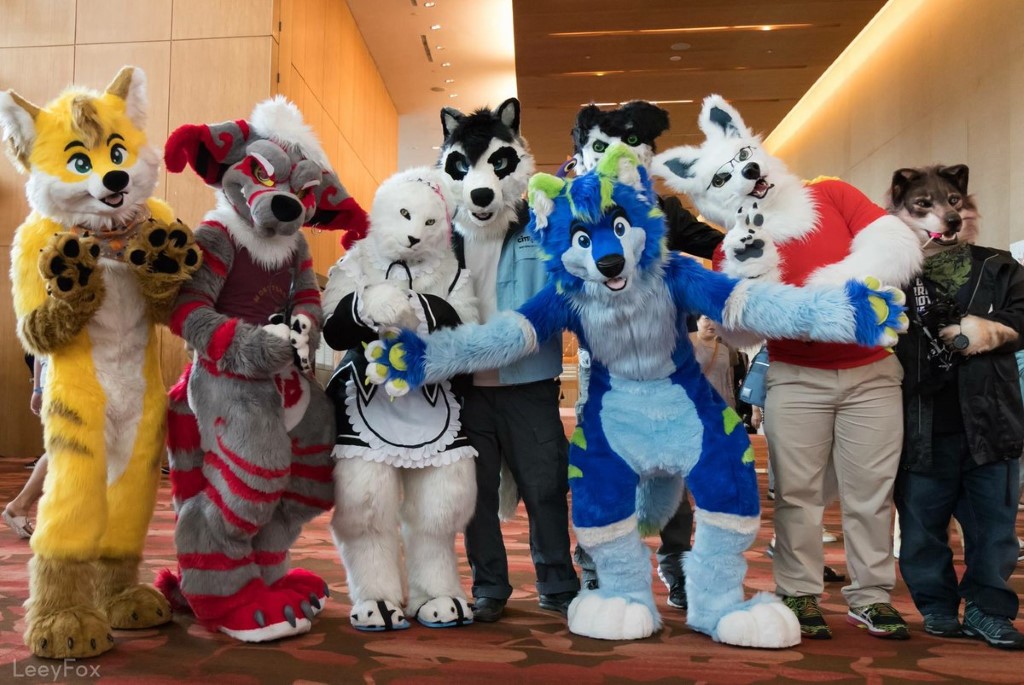 The group went about an hour-long fursuit walk out of the convention around the Marina Bay Sands shopping complex to mingle with members of the public, often to the delight of passerby shoppers and children alike, who could not resist photos with our adorable furry friends.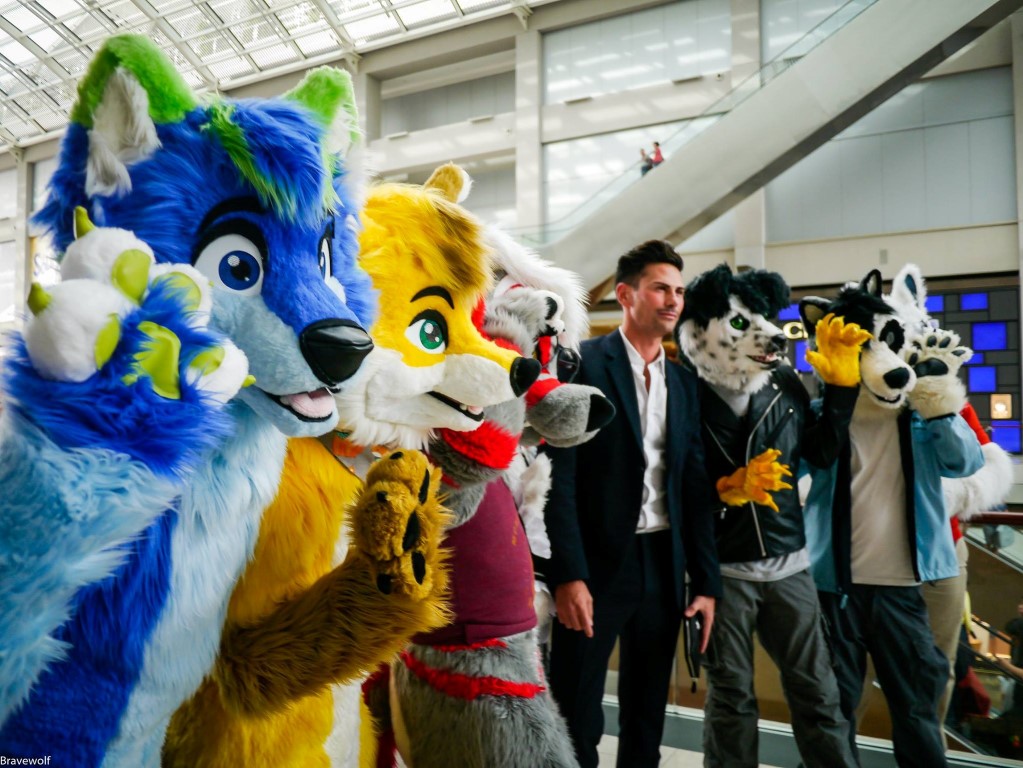 The STGCC 2017 convention this year also occupied the entire Level basement 2 and was presented to visitors through 9 separate themed sections aimed at the various fan bases of the toy, games and the comic genre. The convention was amazing in terms of the sheer scale and number of exhibitors during the weekend show.
Beside halls full of movie-related and collectable toys, we have new zones such as the Good game experience section (GGXP) where professional gaming tournaments were held, as well as the mainstay of Akiba Zone for all your Japanese and Korean toys and cosplay needs.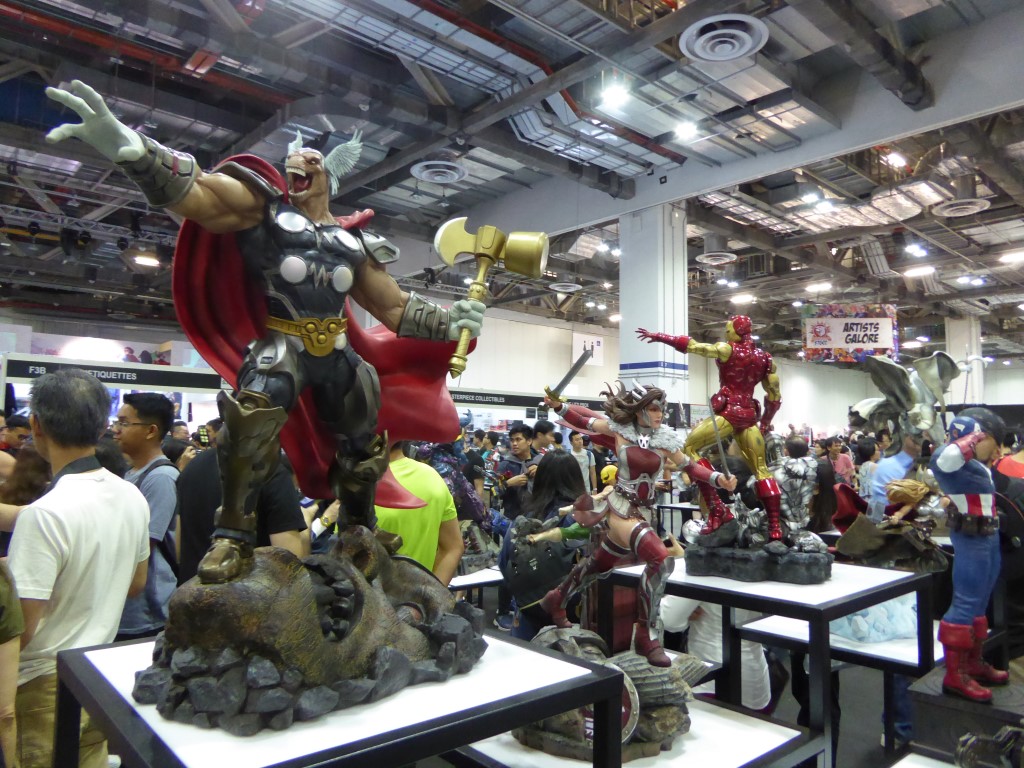 Whether you're an avid comic or anime junkie, gaming enthusiast, die-hard collector or pop-culture fan, the Singapore Toy, Game and Comic Convention will wow you with their star-studded guest list and impressive gaming and programming lineup.
Photo credit: Leey The Fox (@Leeyfox)