FurryLah 2016- Convention Press Release
|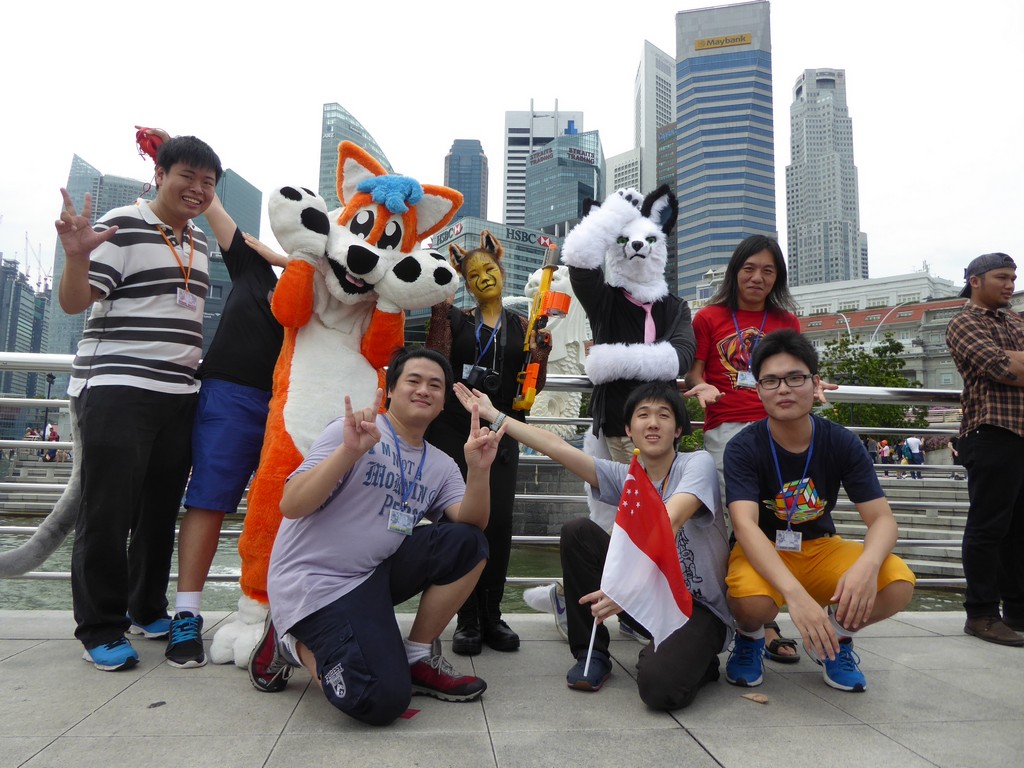 FurryLah concludes second year with new milestones.
Singapore. Following the success of the inaugural FurryLah (FL) 2015, members of the Singapore Furry Community, together with members of Creative PawPads (SG) – the art group made for furry enthusiasts – jointly organised the second iteration of the FL that ran from 25th to 27th November, 2016. The event was held at the Quarters Hostel, a highly-rated hostel set amid the buzzing nightlife of Circular Road.
Participants could experience the various aspects of the furry fandom through various panels which range from presentations of the Singapore's furry history, to hands-on live demonstration of how to guide a fursuiter. With an emphasis on showcasing the various furry talents in Singapore, the event also offered guests the opportunity to interact with other like-minded furries – from furry appreciators to content creators.
The event attracted 17 furries from Singapore, Malaysia, Indonesia and the Philippines. Other than indoor activities, convention attendees could participate in an unique outdoor walk that is usually reserved for other organized events. On the second day was the Fursuit Walk which everyone could participate in. The walk started from Quarters Hostel, with the route hugging the banks of the Singapore River to the Merlion Park.
FL 2016 took a more holistic approach to the furry convention, with programming focused on art, fun ice-breaking and group engagement. The art events featured works of amateur and professional artists, with an opportunity for everyone to let their artistic streak loose on the Scrawl Wall.
As an event open to all ages, with attendees aged under 16 were well taken care with the required presence of a parent or guardian. Questions and concerns pertaining to the furry fandom were well-handled by the experienced FL staff, with some having been in the fandom for over 20 years.
"FL is proof that Singapore is capable of hosting a furry convention," said Krado Low, founder of FurryLah and the furry community in Singapore. "This event is important in the development of the Singapore furry community. Having an open event will go a long way in reducing the intimidation or competition amongst members of the community."
Members of the public interested to experience the furry community in Singapore can sign up for FurryLah 2017. For more information, please visit: http://www.furrylah.com
=
About FurryLah
FurryLah is an annual furry convention in Singapore which commenced on 28 November 2015, and was founded to forge closer ties with the growing South-East Asian furries. FL serves as a safe venue for furries to interact, a gateway for members to discover the unique local culture and as a platform for creators to sell or promote their craft. It features panels which are aimed at improving skills and knowledge. Membership is open to the public.