Fursuit feature: Kai the Folf fursuit debut
|
Welcoming to our ever growing family of fursuiters in our fandom is Kai the Folf (Fox wolf). His partial fursuit (meaning partially furred given worn clothing) was made by our talented local Singapore fursuit maker Tenebrae.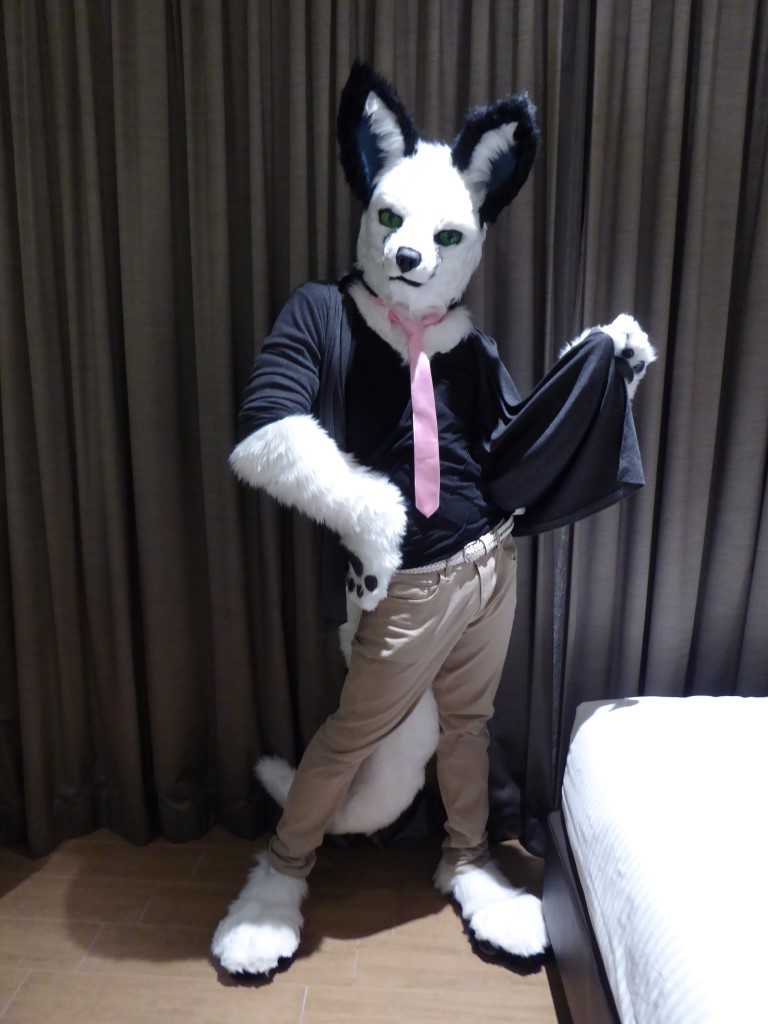 Kai is looking completely sassy in his vest and tie, contrasted with his plush-like white fur which gleams under the lights as he prepares for his photoshoot. It's Kai first fursuit and go at fursuiting in Tropical Singapore too. It takes an art to fursuit in the hot humid climate here, yet still remain totally sassy and cool in character.
Check out his fursuit!
 We wish Kai the best in his future fursuiting endeavors. If you wish to see more of his suit, do check his twitter handle at
@KaiAuroline
.