Japan Furry Charity Visit to Toyohashi Zoo and Botanical Gardens (Non hoi Park) 2016
|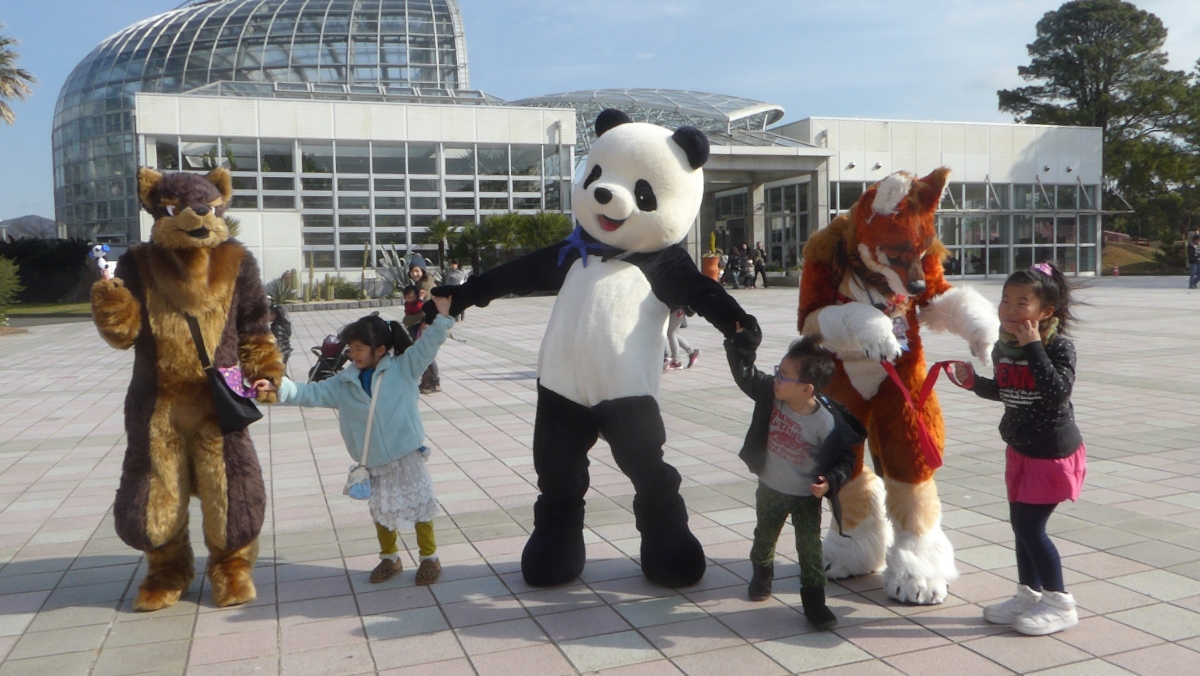 The Toyohashi Zoo and Botanical Gardens was JMoF 2016 official convention charity where just under half a million yen was raised for the Park via donations. The park had kindly invited convention attendees for a free visit and roam-about the park, the day after the Convention.

Also known as Non hoi park, the park is located a 30 minute drive from the convention hotel and very popular among families and young children. The park is huge. It is a family-orientated park comprising of a full-fledged zoo, botanical gardens (home to large and beautiful flower planters and a tropical greenhouse) and a small theme park comprising of family roller coasters, flat rides and a large Ferris wheel offering scenic view of the park and the immediate region.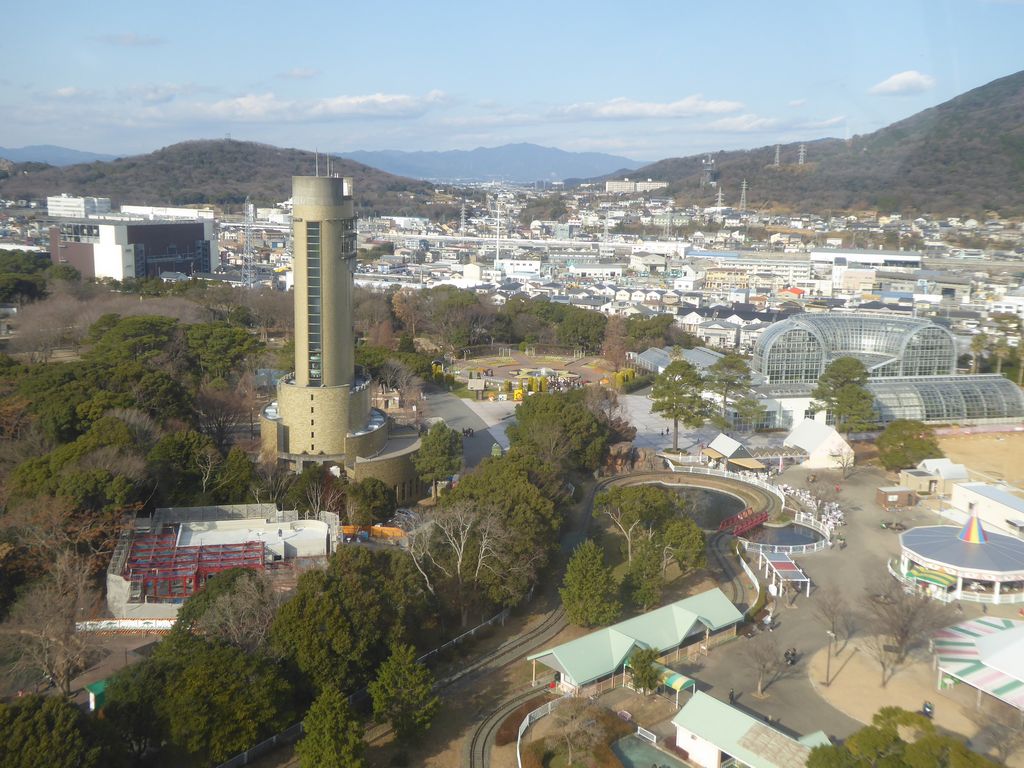 A large number of JMoF fursuiters who stayed after the convention were there in costume. The fursuiters were free to roam about everywhere in the park, with the exception of the Zoo areas (in case the animals can get startled by the fursuits). Two times that day, all the suiters will come together at the park's central square for group photo taking sessions with acts of performance.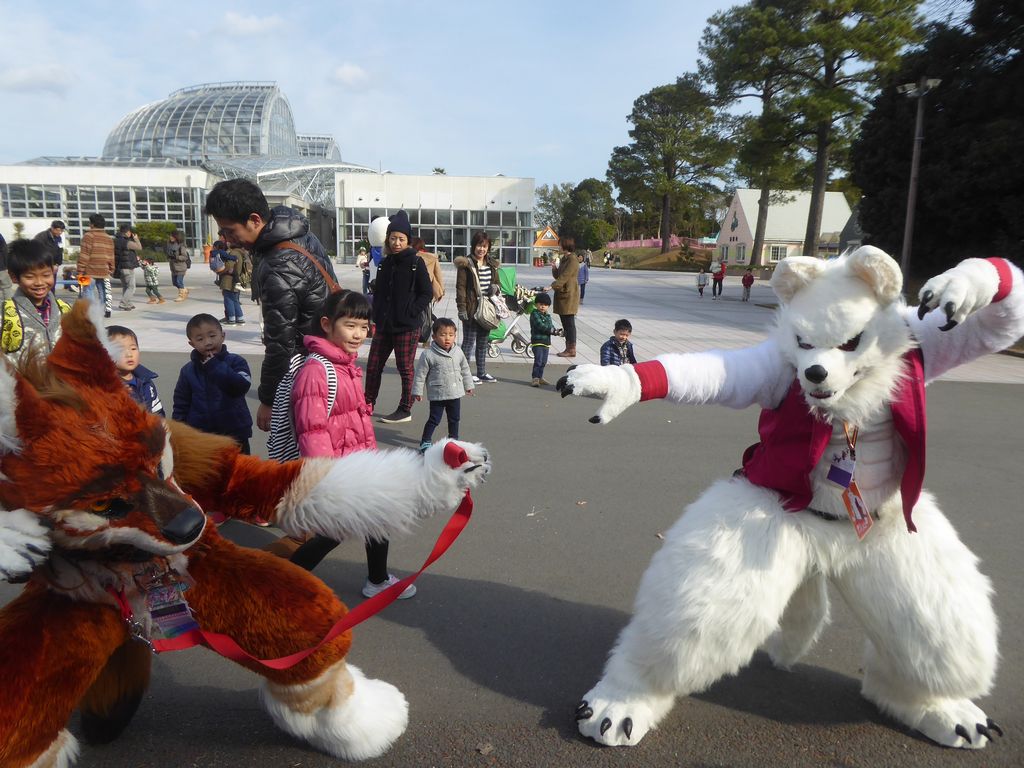 The fursuiters were an instant hit with families there, particularly much to the delight of the children- the kids visiting the park were all over the fursuiters. Some were thrilled by the varieties of Fursuits there, with some of them really curious about the species of mixed Hybrids. Some of them even wanted to bring them home!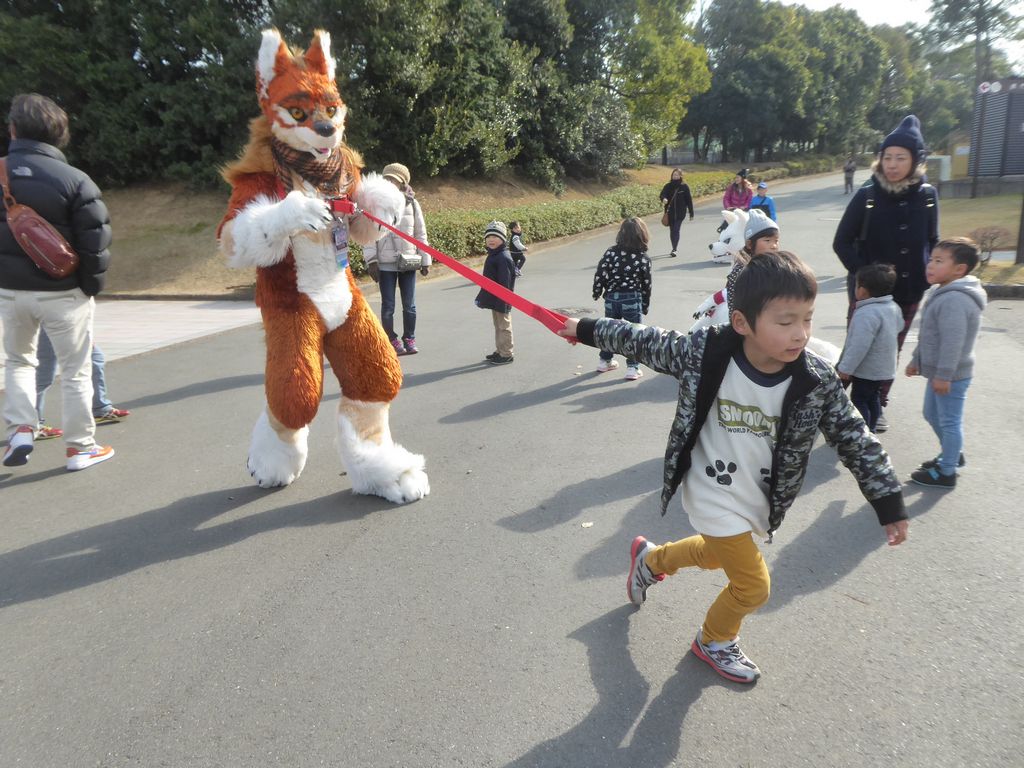 Everyone was all smiles that day. Many thanks to Non hoi park for hosting the fuzzies for the whole day, as well as providing for logistics and rooms in the staff building for fursuit storage and logistics. It was really much appreciated.
Feast your eyes on the photos of the trip in the gallery below:
JMoF post convention charity park visit photos.