FurryLah 2015- Singapore's first Furry Con
|
What other better way to celebrate the Jubilee year of Singapore than to have our very own first furcon right here in our little red dot? The con (convention), which ran on the 28th November saw attendees from the region such as Japan, Thailand, Indonesia and Malaysia, not to mention our very own Singapore furs!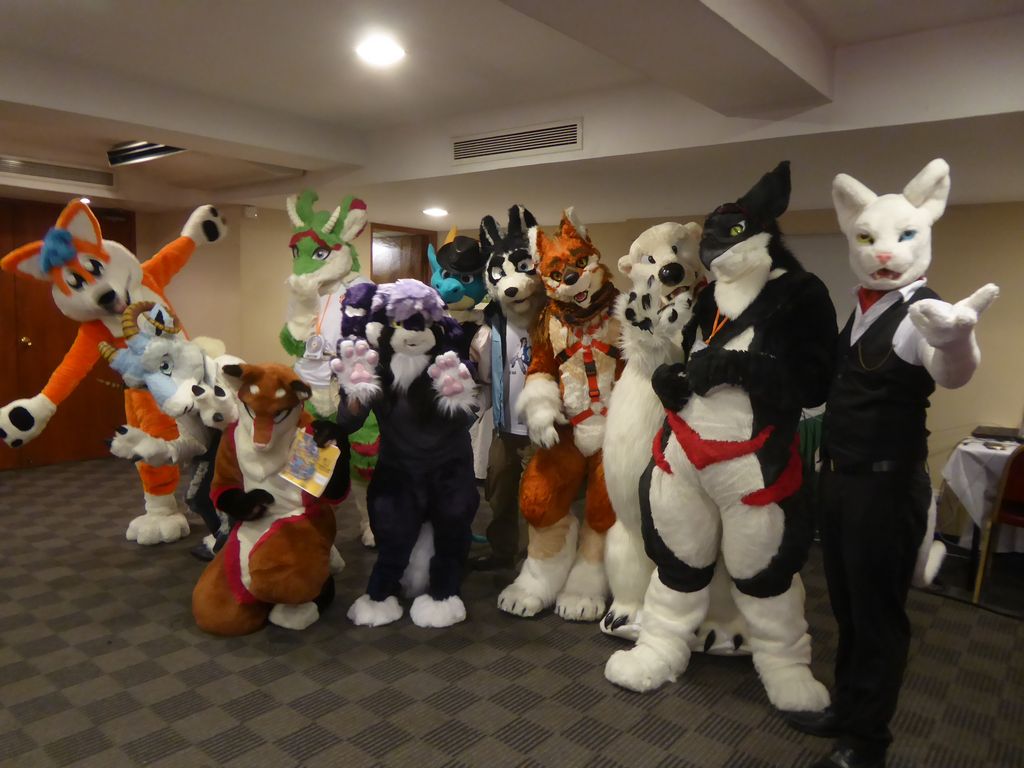 The con was chaired and organized by Krado the Lion, and held at Bay view hotel this month, a cozy little hotel within the central shopping district of Singapore. The con saw an impressive attendee turnout of over 30 guests, packing the small venue which houses all convention activities such as the main stage, dealer's den and hangout areas. The nature of the convention was an informal one, which unlike large furcons has a focus on interaction between convention attendees within the shared convention space, this allowed the various Singaporean attendees to mingle and mix with their foreign attendees, making many new "furiends" and understanding more of their country's furry culture.

The local fandom's Creative paw pals were also there to paint the furry art scene in Singapore and the likes of Anthro asia by our Malaysian fuzzies. The con panels brought to you by fellow Singapore fuzzies, such as Gyro with his Introduction to Fur con panel, the Creative Paw pals group on their art panel and Game master Vee the fox with his fursuit games. The convention a success and well rather well received from attendee feedback despite being Singapore's first convention. we look forward to Furrylah 2016 next year!
Feast yourself on the convention photos!