Rainfurest 2015 at Seatac, Seattle
|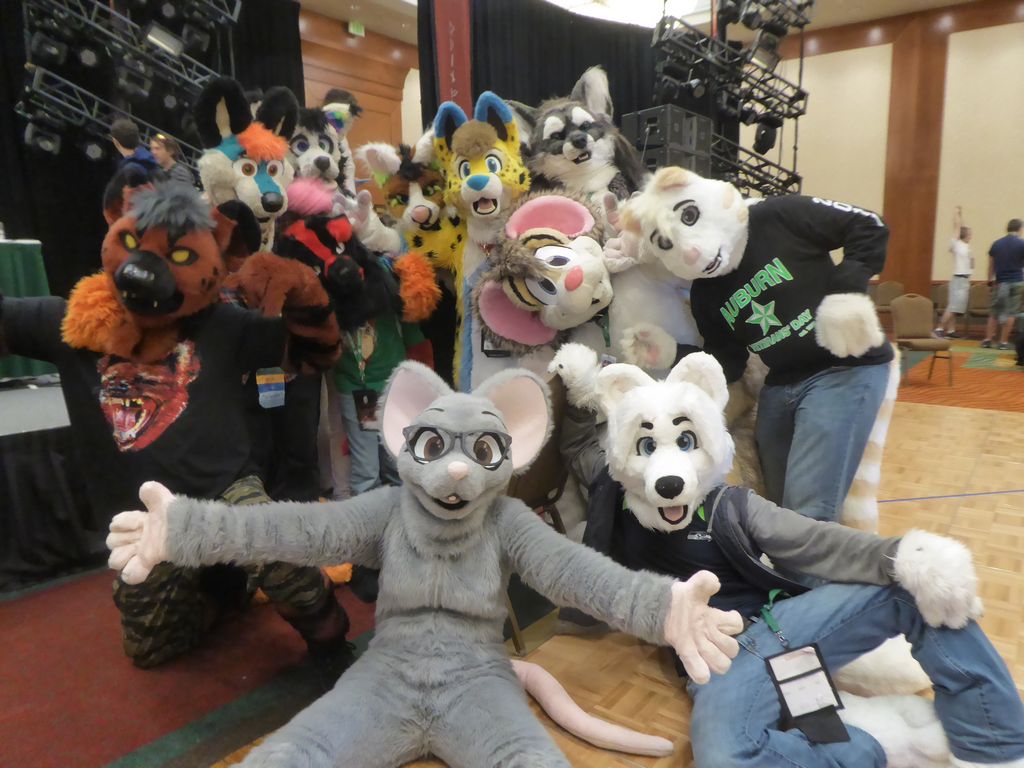 Rainfurrest is the premiere furry convention of north-west Americas, particularly for the Washington state and our Canadian fuzzies in nearby Vancouver city. SGFurs were there for a Seattle holiday to attend the 3 day convention, which saw the gathering of these west-side furs all in the Washington Seatac area (Seattle, Washington, USA). Themed to "Swords and Sorcery", the convention was held over September 24th to the 27th at the Seattle Airport Hilton. The Guest of Honor comprises of personalities from the art, writing, fursuit and music tracks, namely Artist was Jan, Renee Carter Hall (Poetigress) for Writing, RedHyena (Fursuit GoH), and Amadhia Albee (Music GoH). RainFurrest 2015 was the ninth instance of the RainFurrest convention.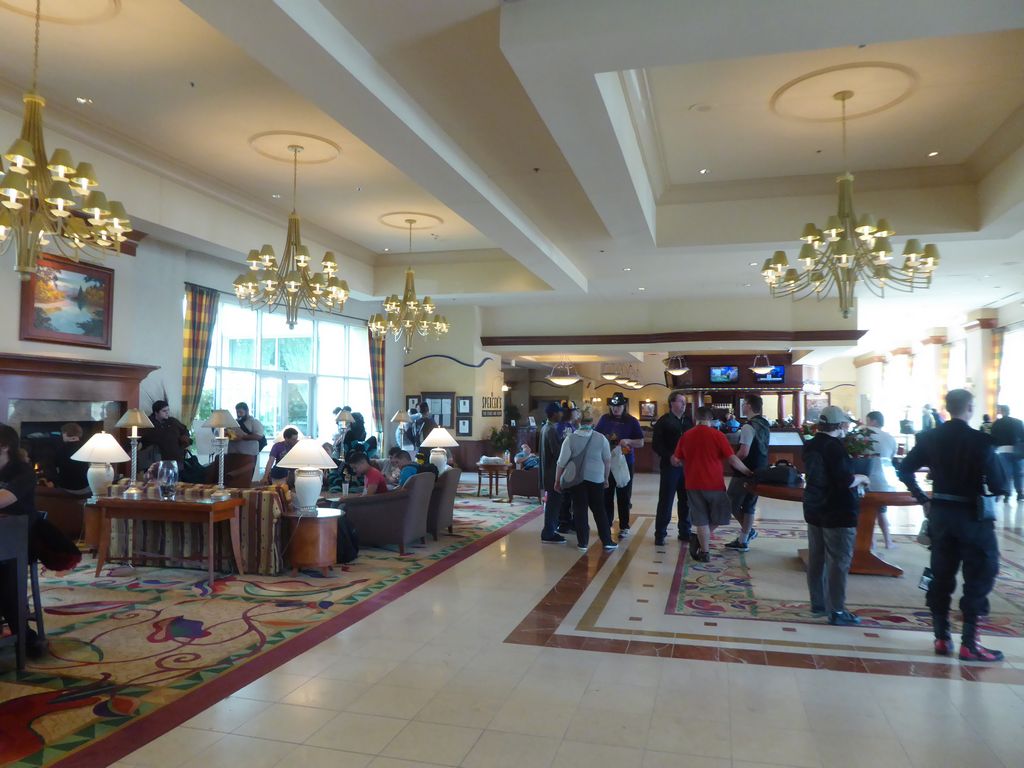 The convention hotel was located within very close proximity and right beside Seattle international airport. It is very accessible if you are connecting domestically or internationally- being within walking distance from the airport arrival terminal. The hotel area is also well-served by sounder Skytrains as well as buses, connecting the airport hotel to rest of downtown Seattle. However, being situated near the airport, food options are very limited- there are limited food choices in the hotel itself and con-goers are usually better off eating at the various hotel pubs, convenience stores (you can get a large pizza for $7 at 7-11) and restaurants in the vicinity. There are even a couple of good places servings nice steaks and great for large groups all within good walking distance.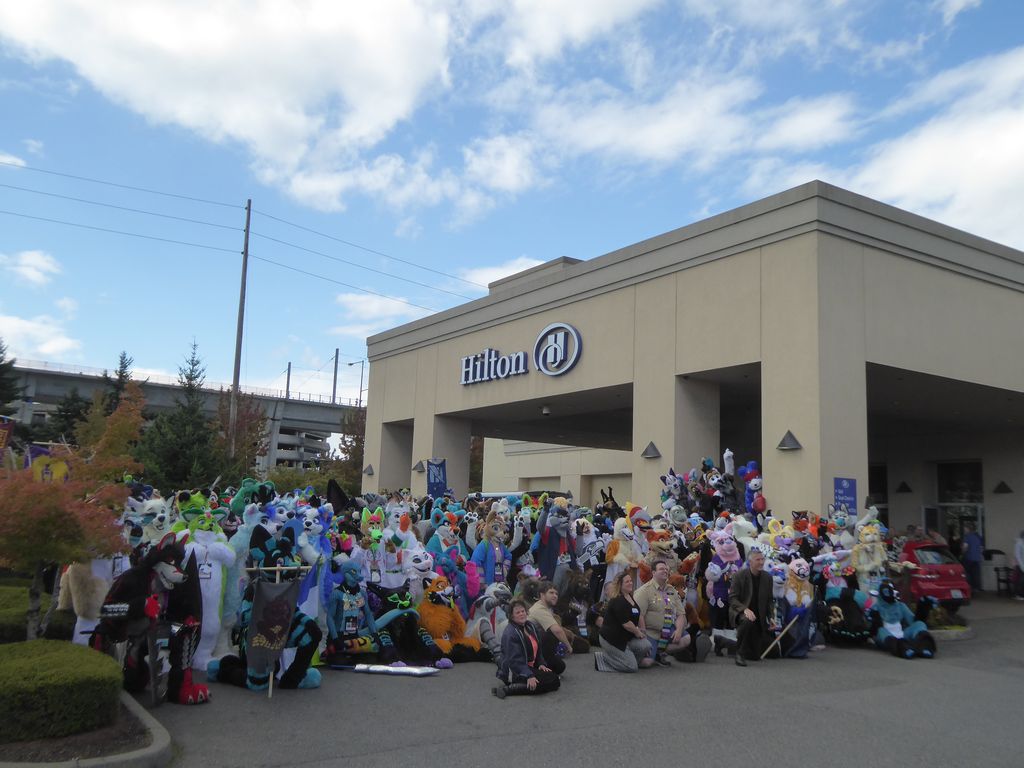 Given the airport proximity, the hotel building itself is low-rise (about 3 floors tall), giving it a small and cozy-feel with the compound buildings forming connected in a square encircling the hotel's central main pool. The layout is intuitive, compact and you can easily meet up and not miss out any fuzzies you know hanging out in the lobby or the open-air eating areas by the convention center building.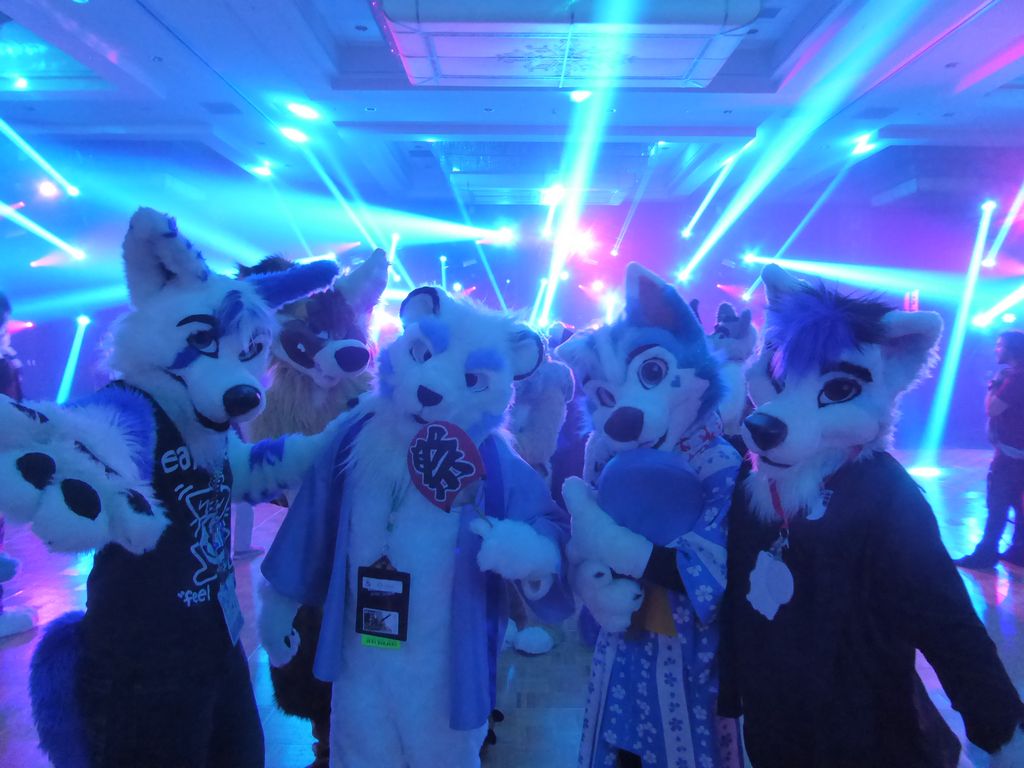 Convention activities are split between two venues- the main hotel building (where the guest rooms are located) and the Hilton convention center building- a separate adjacent building situated within the hotel grounds also housing the hotel carpark where the dealer's den, main hall and convention gaming rooms reside. You get fursuit-friendly dances every night, with panels running throughout all convention days.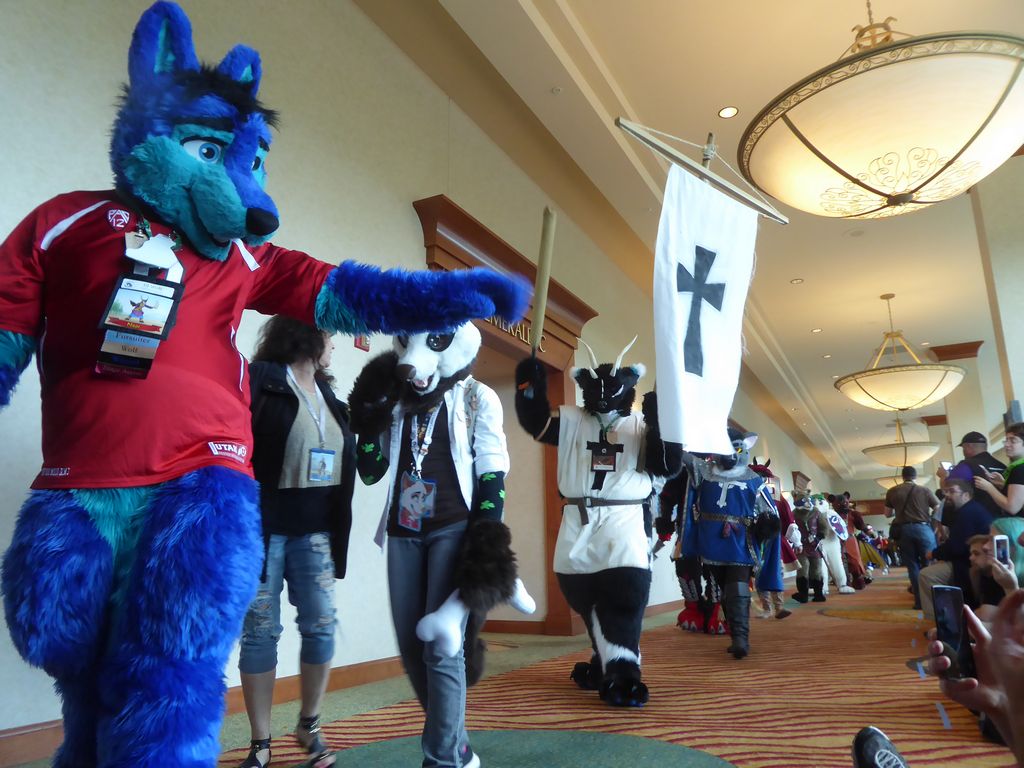 The fursuit walk sees suiters following a route through the hotel grounds and ending at the hotel front lobby for a group photo. The convention raised more than $10,000 for the Cougar Mountain Zoo, partly aided by the generous efforts of our fuzzy Blue group, comprising of Arkthewolf, Kazuki, Bluesicurls, Cloud, QBLion raising funds through singing/carolling between the convention buildings.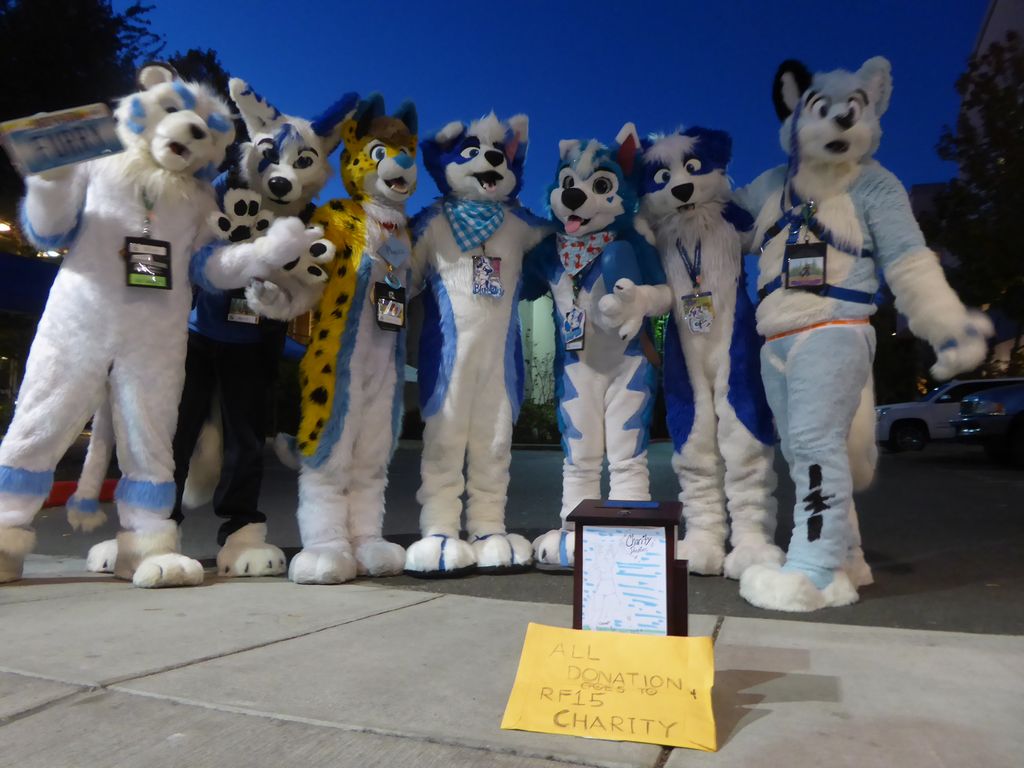 This year's convention was an attendance of over 2,704 attendees, with 492 participants in the fursuit parade. The con is unique on its own being the top 5 biggest cons most frequented cons in north America and worth a visit.
Check out the photos of our Rainfurrest escapade!