Furry Down Under (FurDU) 2015
|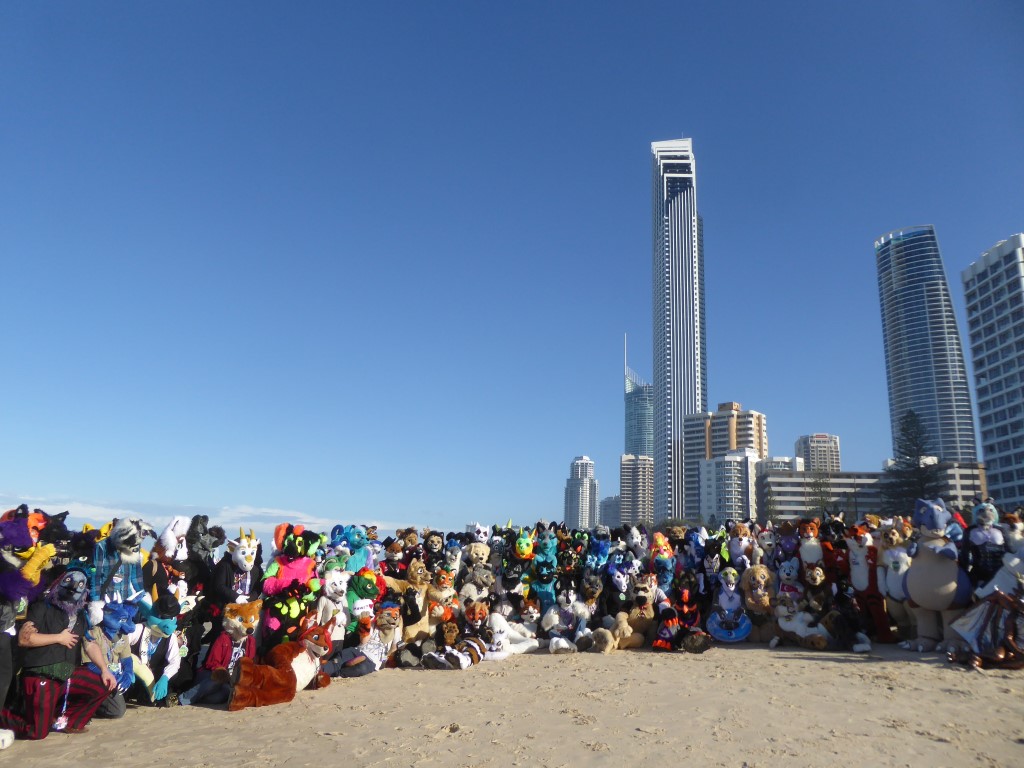 The SG furs are at Gold Coast Australia for Furry Downunder! Planned since end-2014, our journey to FurDU 2015 was an absolute BLAST. What's Furry Down Under (FurDU for short)? It's an furry convention/meet/party held yearly at the Gold Coast in Queensland, Australia. Situated right at Queenslands on the eastern coast of Australia, Gold coast is a beach and surfing paradise, complete with long sandy beaches and prides itself is a fantastic chill out place with many places to eat, chill and shop. And the districts are all well connected by the city Tram system.

Furdu started with fun at the various Gold Coast theme parks. Several members arrived a week prior to the convention start and we had fun checking out a number of themeparks there.  MovieWorld, DreamWorld, Wet N' Wild as well as SeaWorld – Plus we finally had the chance to go up the tallest building in the Gold Coast to catch the beautiful views! We even had a day trip to Brisbane city with a koala sanctuary visit too.
Our brief 4-day experience experience at FurDU began in 2014 with a small crew of 4, growing to 12 Furs in total this year. We brought the heat back with more – Alexia, NightDragon, Krado, Gyro, Hollud and ArkmedusWoff, along with our Malaysian buddies: NX3000, Hiro, Foster, ChibiChan, Pokelai and Dapiko!
Furdu is one reminiscent of the attraction of smaller cons. It is more conducive and you can literally meet everyone at the con right in the con space, comprising of a small general lobby area and a main hall where all events are held. The con was conducted rather professionally with proper openings, closings and a full suite of panels comprising of interactive games, informative workshops and dances, complete with a fursuit walk and photoshoot on the beach right at the heart of Surfer's Paradise!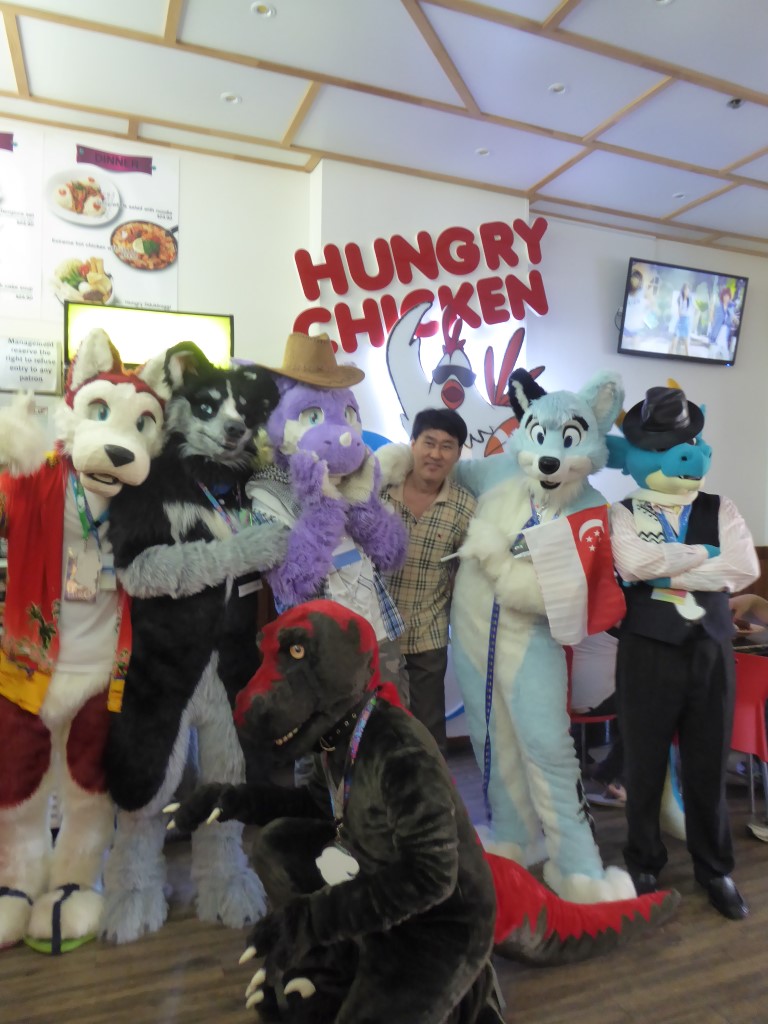 Photo credit from @KradoTheLion, @Gyrowoof
Enough with text, have a pictorial journey!