SGFurs at the Singapore Toy, Game and Comic Convention (STGCC) 2013
|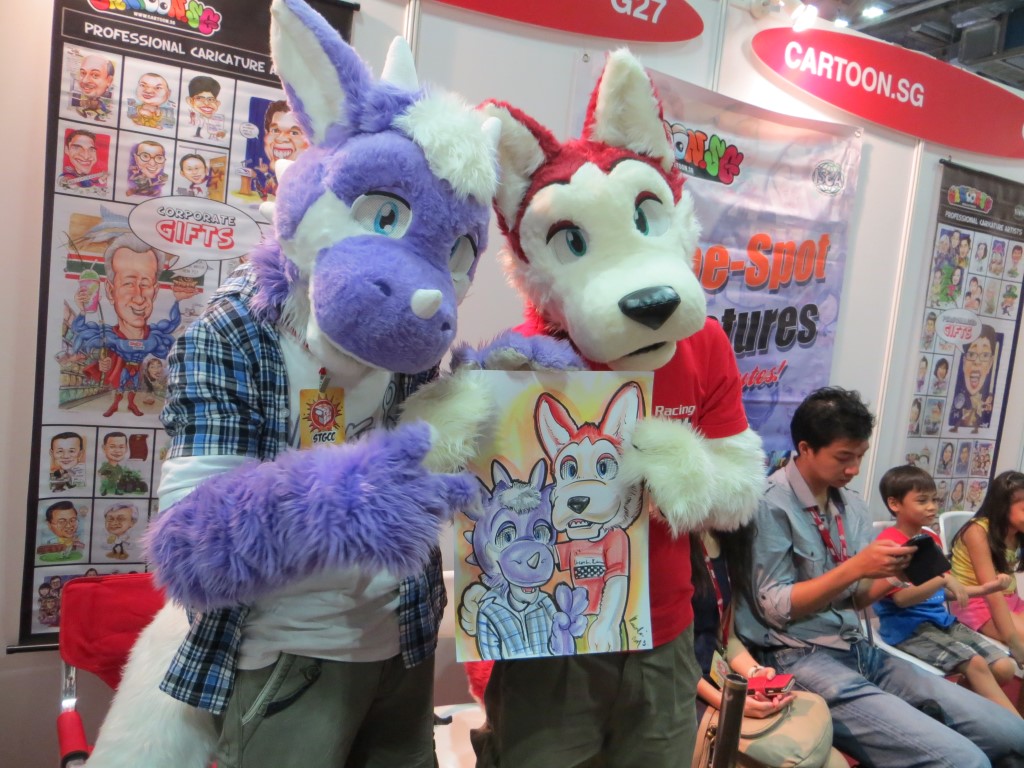 The Singapore toy games and comic convention (STGCC) is part of the event and cosplay staple of the Singapore annual popular culture event calendar.
Running since 2007 and into their 5th year, STGCC is a paid-for entry convention held over the weekend and was held in the basement of the sands convention center. It saw a combination of commercial retail, with big brands hawking toys, comics, stage performances, as well as an artist alley housing independent artists market place.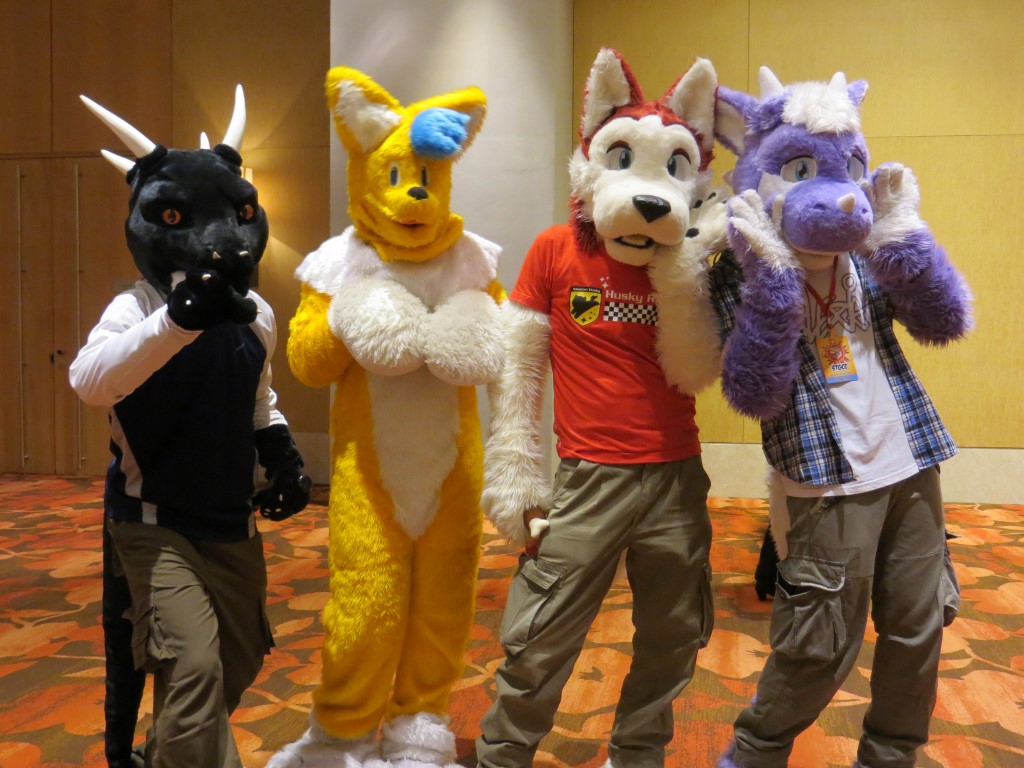 Cosplay makes up a big part of the popular culture scene in Singapore, and STGCC is no exception. The convention saw the get-together of comic, toy collectors, with an emphasis of Japanese anime Cosplay as well as block-buster figures from American pop-culture.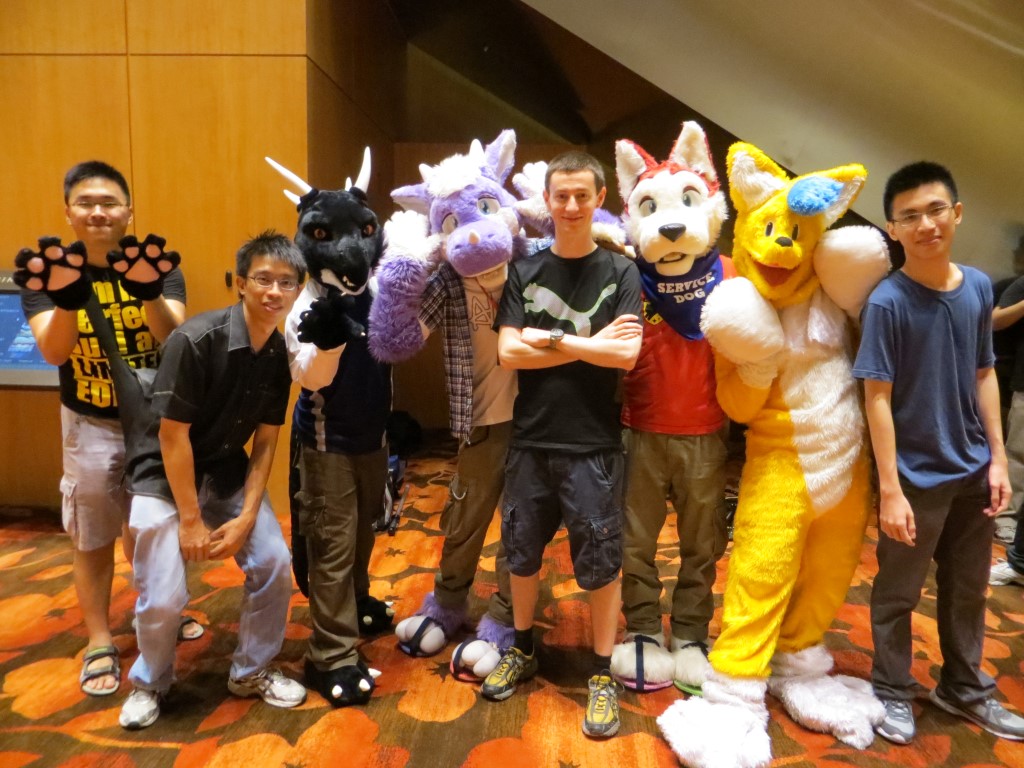 We were glad to have visiting Australian fur, sky_cheetah (@sky_cheetah) from Sydney to join us in the event during his Singapore work stopover this year. He amused us with his auzziness and blizzare stories from downunder.
Hiro husky, Alexia the dragon and Vee the fox were present to walk the air-conditioned inner convention grounds itself, braving the crowds within. They fursuited for hours at ago, giving an excellent fursuit performance by any means.
Our fursuiters had an excellent performance, going about our rounds in the convention, delighting kids and adults with photos and selfies at every turn!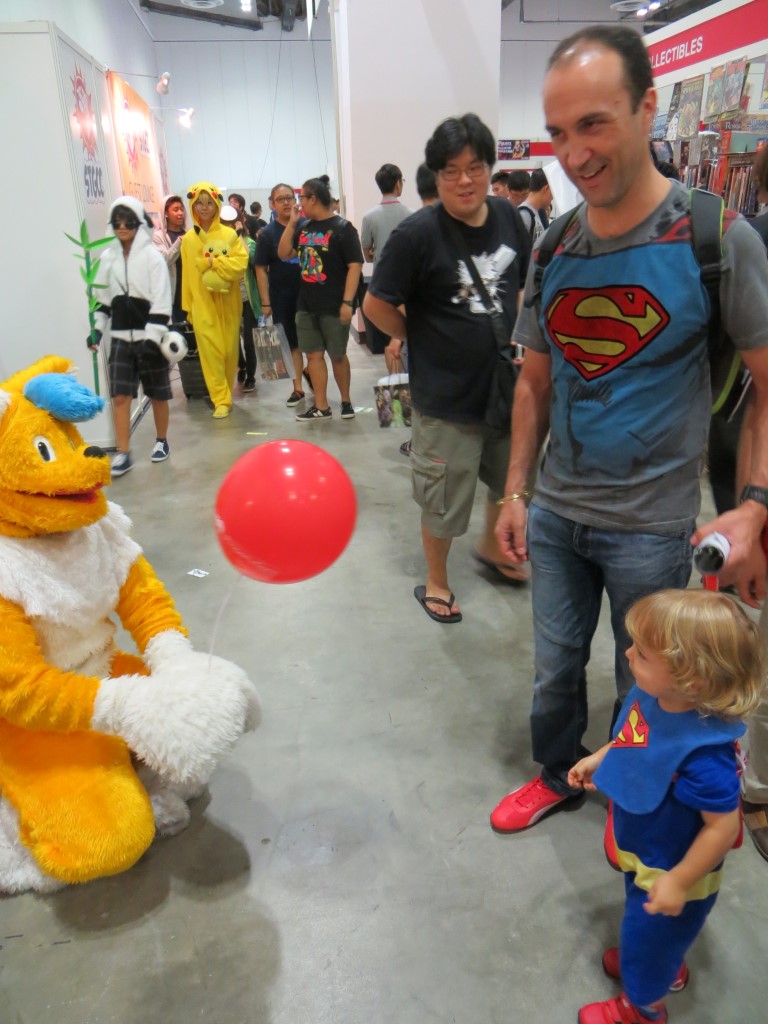 During our rounds in the convention center, we came upon a life caricature drawing booth, where artists can be commissioned to draw your toony portrait on the spot in about a time frame of about 10- 15 minutes.
Hiro husky and Alexia had a go to have a Caricature piece of them drawn in-suit, much to the delight of our caricature artist who took up the art challenge from the usual main stay of human caricatures.
The end drawing was fantastic capturing our fursuit ears in detail yet keeping the distinctive caricature toony style. Amazing work!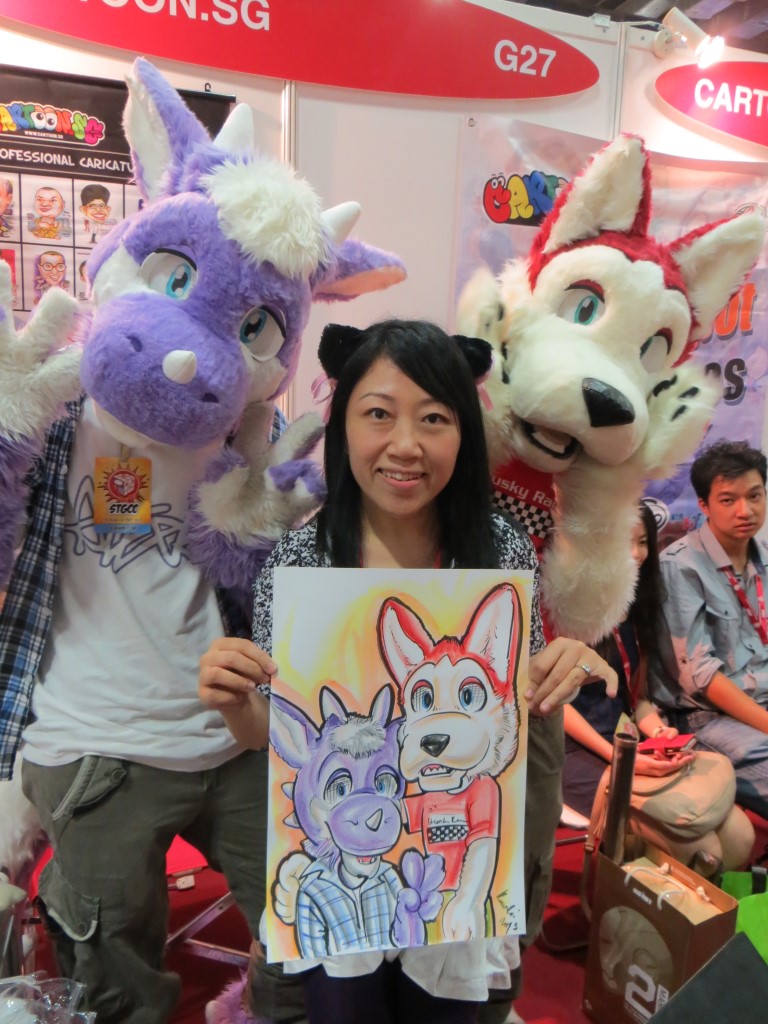 The fuzzballs started walking about the marina Bay sands shopping center public grounds, in the midst of the glitzy stores littered amusing the members of the public, shoppers and convention attendees who were awestruck by the rare presence of our fursuit performers, who found the furries a new and refreshing welcome to the cosplay and costuming local arts scene.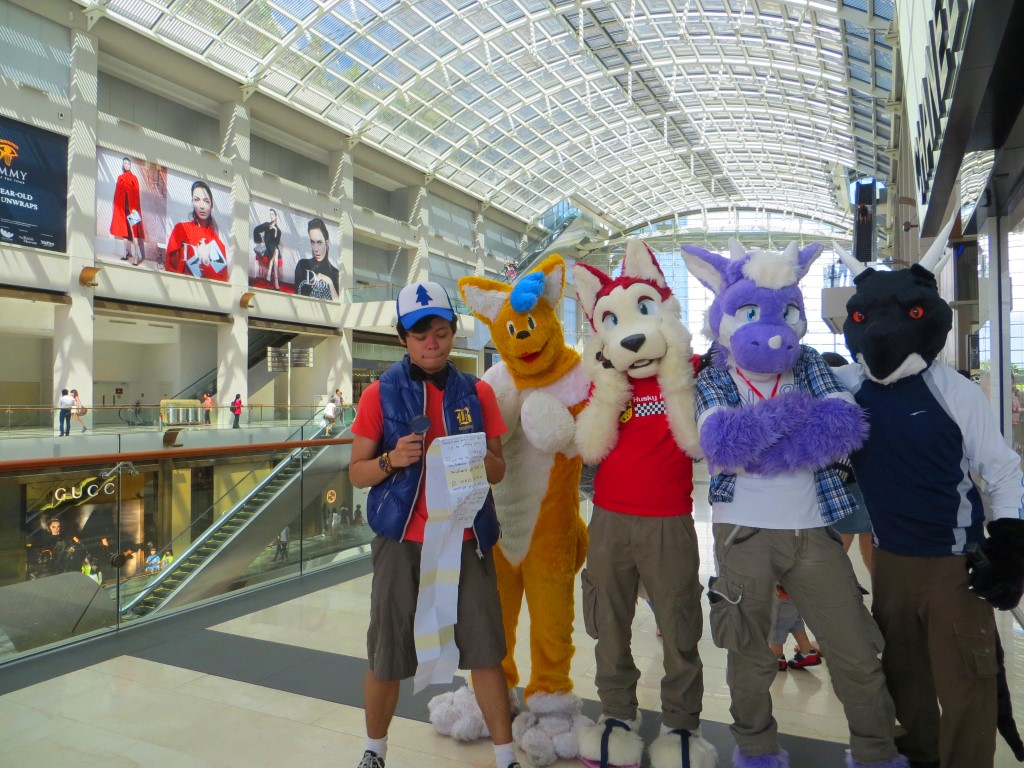 During the convention, sky cheetah got to meet our local furry community as well as join us for the weekend to do visitations and sightseeing around the Singapore marina bay area, which the SGfurs were delighted to play host.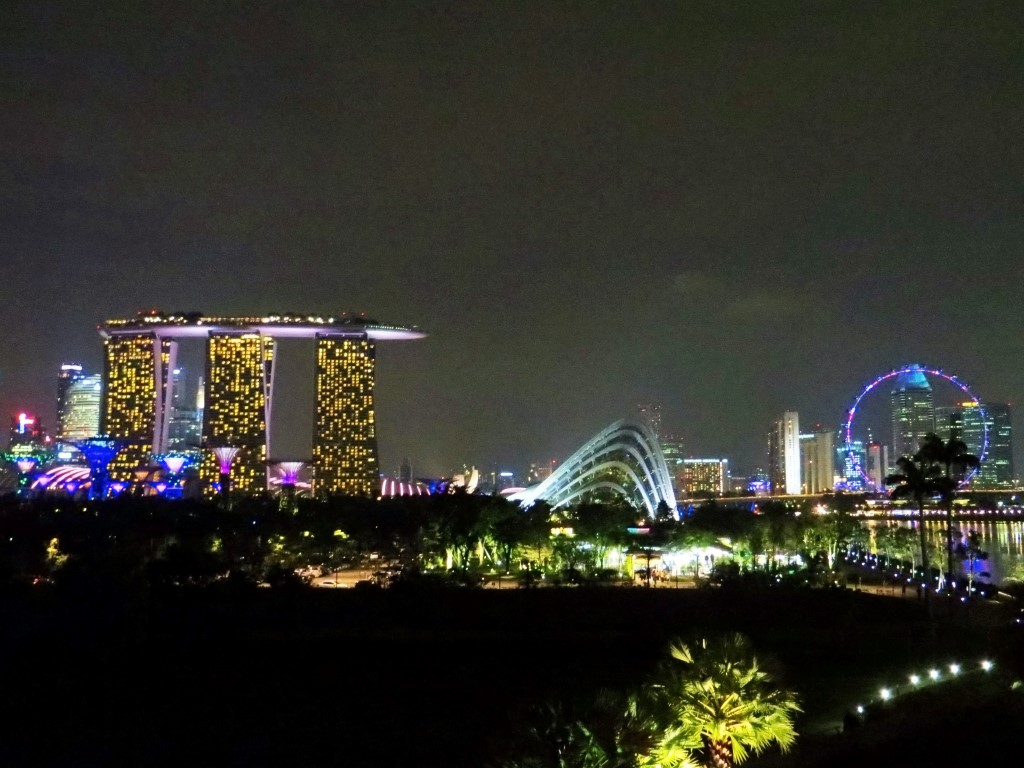 After STGCC, we brought our foreign guest to check out sights in the marina Bay area, we visited the MBS skypark, providing breathtaking views of the Singapore central business district. Gardens by the bay, visiting the garden conservatories. We concluded his evening with an authentic Singaporean hawker dinner at satay by the bay.
Till our future appearance STGCC next year again, stay fuzzy!